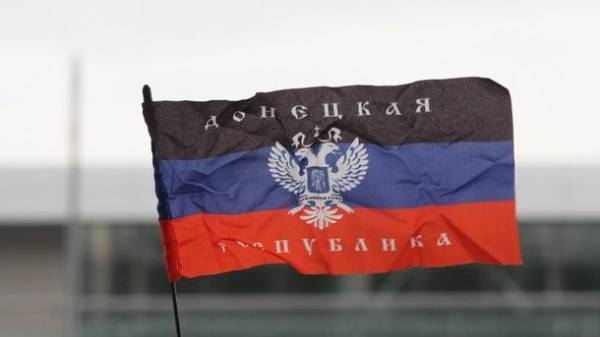 In a report of the Bulgarian TV station has hit a group of people who during the celebrations on mount SHIPKA unfurled a flag with the inscription "Donetsk people's Republic", Ukraine's foreign Ministry demands investigation of this provocation with the use of so-called"DNR", the press center of the Embassy of Ukraine in Bulgaria.
On 26 August, the SHIPKA peak were celebrations on the occasion of the 140th anniversary of the battle for this mountain, one of the most famous and key events of the Russo-Turkish war of 1877-1878.
"Deeply concerned and outraged by the flag of the terrorist and criminal "DNR" on the SHIPKA pass. Consider this, among other things, as a mockery of the memory of Ukrainian soldiers and these militias, which brought freedom for the Bulgarian land. Insist on the Bulgarian authorities to investigate this dirty provocation," – said the Ambassador of Ukraine in Bulgaria.
SEE ALSO
The militants broke the scandal because of the independence Day of Ukraine
The Minister of foreign Affairs of Bulgaria Ekaterina Zaharieva said that the incident was "unpleasant," but citizens have the right to "freedom of expression". This is stated in the material on the website of the government of the country.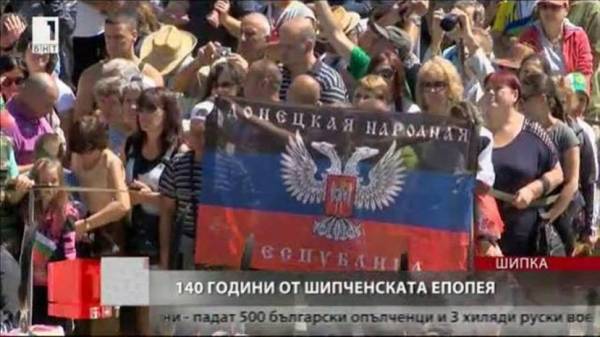 Photo: rus.bg
Zaharieva said that the flag of the so-called"DNR" is not recognized by anyone, like education itself, and in the near future will remain a symbol of the violations of law and threats to stability and peace in Europe.
SEE ALSO
The network showed a fighting position "DNR" in residential areas of Donetsk
Unpleasant, according to the head of the foreign Ministry, is the context of the appearance of the flag, brought it and launched the celebrations on the occasion of the anniversary of the battle for freedom and democracy, said Zahariev.
"Yes, this is a nasty story, but it would have resulted in scandal, if the flag is unfolded a state body or civil servant," added the Minister of foreign Affairs of Bulgaria.
Comments
comments