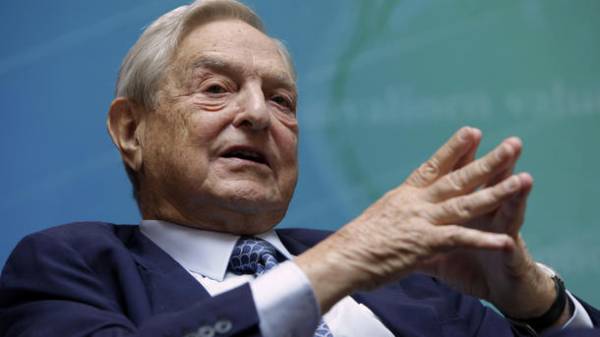 Press Secretary of the President of PACE Pedro Agramunt accused in the scandal, which erupted after a trip to Syria, American billionaire George Soros and "his organization", which, he said, want to "ruin the PACE". It is reported by the Spanish newspaper El Models, the TV channel "112 Ukraine".
As you know, Agramunt, who on 28 April, the Bureau of the parliamentary Assembly of the Council of Europe by an absolute majority of votes expressed no confidence, has previously acknowledged that his trip to Syria was a mistake and accused the Russian media in the manipulation.
However, his representative, as reported by the Spanish newspaper, called the culprit of the scandal of the American billionaire George Soros.
"Blame Soros", and those who are accused Agramunt – "get the money from the financial sharks," said the speaker of Agramunt.
"The organization of ESI (analytical center European Stability Initiative, who was involved in the investigation of corruption in the PACE – ed.) and other organizations Soros want to destroy the Assembly, which does not yield to pressure from Soros and Armenia," he said.
We will remind, this week the Committee held hearings on this visit. It is known that during the hearing he repeatedly hinted at his resignation Friday and said that this trip to the Russian authorities and the media have tricked.
Note that the Bureau of the Assembly consists of the President of the Assembly, his deputies, the Chairpersons of the political groups and committees. The Bureau directs the work of the Assembly by the preparation of the agenda of the sessions and identify issues that warrant the development of reports.
Comments
comments