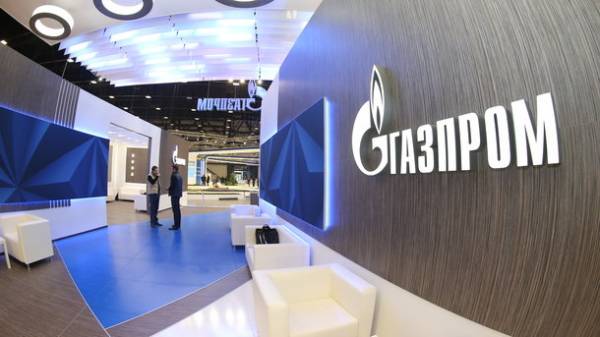 Russian "Gazprom" appealed to the Supreme Court of Ukraine with a petition to review the decision of the Supreme economic court, which dismissed the appeal of the company on the decision on collecting from it of fines and penalties imposed by the Antimonopoly Committee (AMCU). This is stated in the court ruling, transfer "Ukrainian news".
The total amount of fines and penalties is 172 billion.
In the framework of the enforcement of the debt on this court's decision, the State Executive service have resorted to arrest "hazpromu" 40.2% of the shares of PJSC "Gaztranzit" (Kiev). Was arrested 79,877 million dividend, payable to "Gazprom" participation in JSC "Gaztranzit" and corporate rights and property of OOO "Gazprom Sbyt Ukraine". Later "Gazprom" has achieved cancellation of the write-off of payable to "Gazprom" 79,9 million of dividends from the "Gaztranzit". Litigation concerning the enforcement of the debt continues.
As you know, in February 2016, the AMC has decided to impose on the Russian Gazprom the penalty at 85.9 billion, or about 3.2 billion dollars for violation of legislation on protection of economic competition. "Gazprom" has passed all the courts, but the courts have left the complaint without consideration.
SEE ALSO
Cancellation penalty for Gazprom: the Ministry of justice of Ukraine has filed an appeal
Subsequently, the AMC had over 100% interest on 85,9 billion fine in the amount of 85,96 billion. In December 2016, the Economic court of Kiev satisfied the claim of the AMC regarding the enforcement of fines and penalties from "Gazprom" in the amount of 172 billion.
On 21 April the Antimonopoly Committee instructed the State Executive service to collect 172 billion of fines and penalties from "Gazprom".
Comments
comments