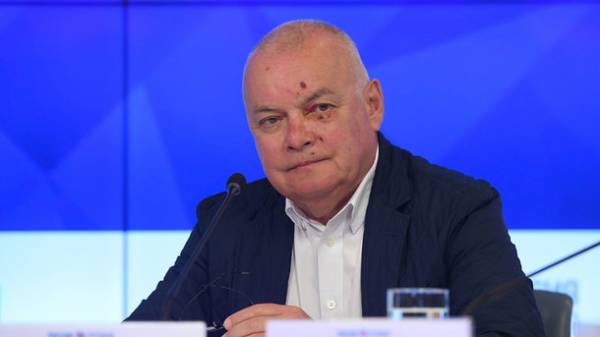 General Director MIA "Russia today" Dmitry Kiselev told about the damage on his face – the TV presenter suffered abrasions while relaxing at his dacha in Koktebel. The injured person was a broadcaster called a temporary change of image. "This is a temporary change of image. It reflects my position," he said at the presentation of the Chairman of the Crimean Parliament Vladimir Konstantinov "Go your way".
Kiselyov explained that he tripped about the ropes and "she rolls her face on the gravel" when planted olives. "I put in Koktebel olives, we took care of them, I stretched the barrel ropes. I tripped and sprawled, face, rode through the gravel, I see traces of stones", — he said.
"As you know, women see in the man with the scars of victorious in the battle," — said Kiselev.
Comments
comments