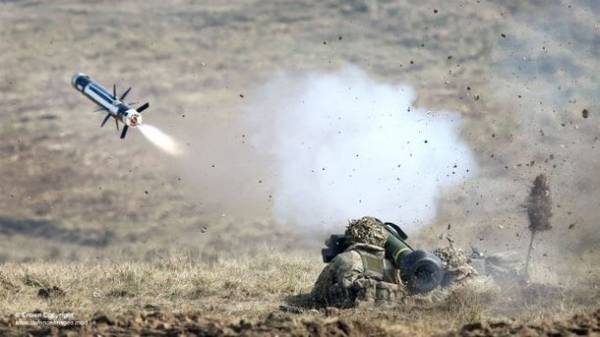 There is a high probability of supplies by the Americans anti-tank missile systems Javelin to Ukraine in the framework of US pressure on Russia. This opinion was expressed in comments to the edition "GORDON" the General-the Lieutenant of a stock, eks-the Deputy inspector General of the defense Ministry Dmitry Umanets.
Due to the fact that Russia does not make concessions for Ukraine, the US could give lethal weapons to Kiev to affect the Moscow force.
"Such things are not joking. I do not think that the visit of Mattis (head of the Pentagon James Mattis. – Ed.) in Kiev was organized exclusively out of politeness. Russia does not make concessions, so I think, along with diplomacy, the U.S. will resort to force pressure on Moscow. It is soft but already visible. Mattis has not yet announced details of the arrangements for the provision of us weapons, but most likely, these poor Javelin Americans still give," said Umanets.
SEE ALSO
How much Ukraine should Javelin from USA: military expert estimated
In his opinion, granting Ukraine the American weapons will not change the plans of Moscow in respect of Donbass.
"There is an opinion that in case of granting Ukraine the American weapons Russia will lead to escalation of the conflict in the Donbass. Those who think so, need to calm down and shut their mouths. Russia in any case will do their job – regardless of, will give us a Javelin or not," said the General.
As stated yesterday during a visit to Ukraine James Mattis, the question of lethal arms to Kiev is now being considered and will be tabled for discussion with the leadership of the United States.
Comments
comments