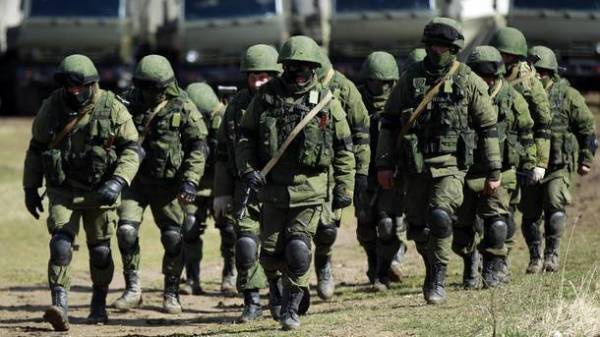 With the possible departure of Russian troops from the Donbass problem for Ukraine and Russia will not end, sanctions for occupants will remain in force, as the occupied Crimea is unlikely to be returned. This view of "observer" stated, the international Affairs expert Andrew Buzarov.
He recalled that in Russia the hang of sanctions not only for Donbass, but also for the Crimea, and the Peninsula they are clearly not going to return, accordingly, sanctions will not get off.
"I think the sanctions imposed on the Russian Federation, imposed not only because of Russia's actions in the Donbas, but also because of Russia's actions in Crimea. The likelihood that Russia will leave the Crimea, in my opinion, equal to zero. Because they build a bridge suitable, investing billions in infrastructure development of the Crimea. They transferred quite a serious military resources, build military from the Crimea and infrastructure base. I think that Russia in the coming years, never out alone will not go away. Accordingly, sanctions will not be removed. Since there is a binding of the Donbas to the Crimea on the part of the sanctions, the probability of full lifting of sanctions is also equal to zero," explained Buzarov.
SEE ALSO
Expert: Russia May agree to withdraw its troops from the Donbass
He noted that if the Donbass possible concessions to Moscow, the Crimea so they are not just otdaut.
"So even if Russia withdraws from the Donbass, it does not solve the problem of Russia and the Ukraine as well", – the expert added.
We will remind, on August 21 in Minsk, met the US special envoy Kurt Volker and assistant to the President of Russia Vladislav Surkov, discussed the settlement of the situation in the Donbas.
According to the results of the meeting the Deputy Minister of the temporarily occupied territories and internally displaced persons Yury Grymchak said that allegedly already decided on a withdrawal of Russian troops from the Donbass.
Comments
comments