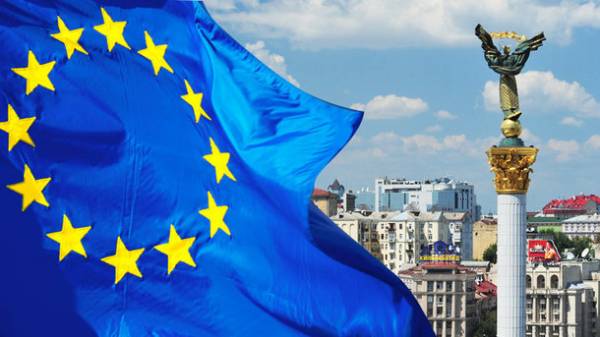 Ukrainian-Lithuanian project "Marshall plan" for Ukraine was presented in the European institutions and will be reviewed by the European Commission, said the head of mission of Ukraine to the EU Nikolay Tochitskii
"There was a presentation of the plan in the European institutions and the European Commission seriously enough about this. Given that the Ukrainian-Lithuanian plan passed recently, the European Commission will study this proposal and see how they would be able to participate," said Tochitskii.
According to the head of mission of Ukraine to the EU, the draft document provides for the selection every year of EUR5 billion to support reforms in Ukraine.
SEE ALSO
Interview with author of the "Marshall Plan for Ukraine": "the Main goal of Putin is to return political dominance in Ukraine"
"We would be in the end, mean the EU, since I'm here I can only speak for the EU, how the EU will participate – it is a subject for another study, but I think for 1-1,5 month we will have a vision," added Tochitskii.
Earlier, the Chairman of the EP delegation to the parliamentary Association Committee EU-Ukraine Dariusz Rosati also stated that the European Union needs to support Ukraine in reforming, it is necessary to create a "Marshall plan".
It is worth noting, "the Marshall plan" – a program of aid to Europe after world war II, put forward in 1947 by U.S. Secretary of state George Marshall. In the implementation of the plan involved 17 European countries. The stated US goal of implementing the plan was the restoration of war-ravaged economies of Europe, removing trade barriers, modernising industry in European countries, ousting the Communists from power structures and the development of Europe as a whole.
Comments
comments