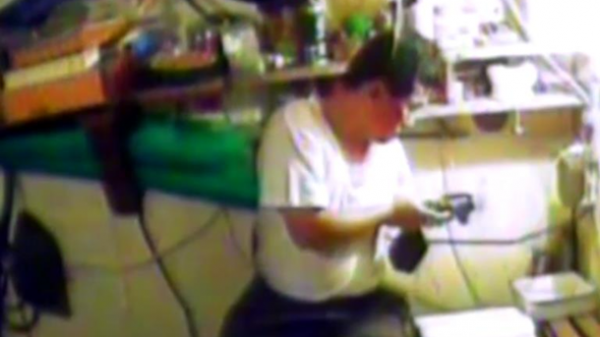 CNN published a video that shows the arrest of two citizens of the DPRK by employees of Ukrainian special services in 2011. It is reported that the citizens of North Korea tried to steal top-secret information about the missile.
Two North Korean diplomat was arrested by the SBU in July 2011 in one of the garages of the Dnieper in the act – during the photographing of documents marked "secret". A year later each was sentenced to eight years in prison.
In the video, the materials for which were provided by channel intelligence agencies of Ukraine can be seen in the garage include three men, two of whom begin to photograph the documents. Some time later, spies are detained by employees of SBU. Closeup on video filmed documents, which were fabricated by the compilation, and passports diplomats.
SEE ALSO
Turchynov: the investigation established who launched fake about Ukrainian engines in Korea
The journalists met with the convicted citizens of the DPRK, held in the prison of Zhytomyr. One of them denies his guilt, the other recognized it only partially. The term of their imprisonment expires in September 2018.
We will remind, on August 14, The New York Times, citing the conclusions of the expert on missile International Institute for strategic studies, voiced the assumption that the DPRK could through the black market to Ukrainian engines for ballistic missiles.
As reported, President Petro Poroshenko instructed the foreign Ministry to raise the issue on the scandal with North Korea's missile, which hit Ukraine at a meeting of the UN Security Council, and to publish the results of the investigation on this incident.
Comments
comments