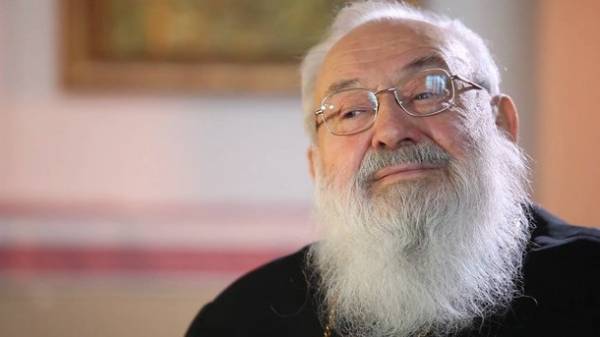 Head of the Ukrainian Greek-Catholic Church 2005-2011 years, his Beatitude Lubomyr Husar died on 85-m to year of life.
Lubomyr Husar was born in Lviv, where he graduated from primary school and first grade of the gymnasium. In 1944 the family was forced to leave Ukraine. Initially stopped in Austria. In Salzburg the Archbishop continued his studies in the Ukrainian gymnasium.
In 1949 the family moved to the United States. Secondary education the Bishop completed the Minor Seminary in Stamford (state of Connecticut). Later he studied philosophy in the College of St. Basil, where in 1954 he was awarded a bachelor's degree.
Theological education in the Washington Catholic University. In 1958, as a pupil of the Great theological Seminary of St. Josaphat, received the licentiate of theology. Later he studied philosophy at Fordhams University of new York. In 1967 he was awarded a master's degree. In 1969 he became a doctor of theology.
See also: the Help to refugees, and they will be apostles of unity of Ukraine – cardinal Husar
Since 1965, was rector of the parish in Svyatotroitska Kerhonkson.
In 1978 Patriarch Josyf appointed Bishop Husar as Archimandrite of the monastery of Saint Theodore and also responsible for the monasteries of the Studite outside of Ukraine.
From 1984 to 1991 was protosyncellus of the Lviv Archdiocese in Rome.
In 1993, together with the whole community from Grottaferrata he returned to Ukraine.
In 1993-1994, he served as a chaplain at the Lviv spiritual Seminary of the Holy spirit.
In November 1996, the Bishop appointed Bishop-assistant to the head of the Ukrainian Greek-Catholic Church.
January 26, 2001, at the extraordinary Synod of bishops Lubomyr Husar was elected Supreme Archbishop of the UGCC.
February 21 the same year, appointed by Pope John Paul II a cardinal of the Catholic Church.
21 Aug 2005 declared about the transfer of the Department head of the UGCC from Lviv to Kyiv.
10 Feb 2011 Pope Benedict XVI accepted the resignation of Patriarch Lubomyr Husar.
Comments
comments