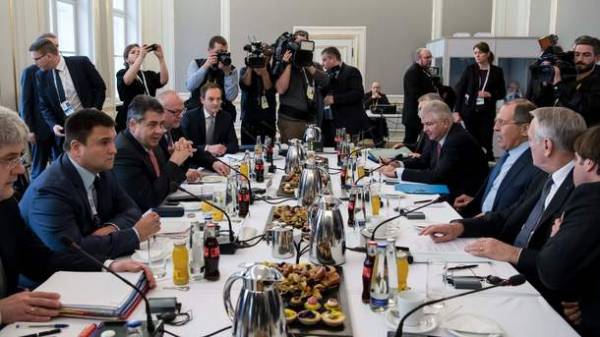 The Minister of foreign Affairs of Ukraine told about the Minister of foreign Affairs of Russia, which shocked him during the negotiations, "Norman Quartet" in Munich.
"I will say that I was extremely impressed: Mr Lavrov called the representatives of the illegitimate groups "authorized representatives". Unfortunately, the meeting took place before we received the information about the decree of the President of Russia, then I would differently react to what is happening, because this is the logic of deliberate escalation. The logic that goes through the plant. And it's not just the logic of military escalation, but also a humanitarian," said Klimkin at a press conference.
He stressed that Putin's decree is fundamentally contrary to the logic of the Minsk agreements.
As reported, Putin signed a decree on the recognition of "papers" so-called "DNR" and "LNR".
Comments
comments