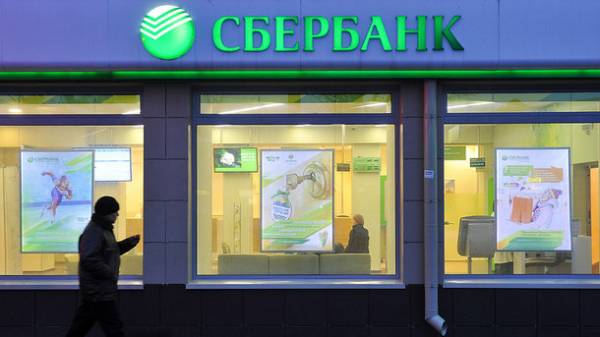 The Kremlin promised to protect "by all available means the interest of Russian banks" in Ukraine.
"Certainly, we will, if necessary, to protect by all available legitimate means, the interests of our financial institutions," – said press Secretary of Russian President Vladimir Putin, Dmitry Peskov.
"We are very concerned about the situation unfolding around our banks in connection with the restrictions which are imposed or will be imposed on Russian legal entities or their subsidiaries," – said the representative of the Kremlin.
He is confident that "certainly, this is contrary to international law". "We will continue very closely to monitor the situation", – said Peskov.
Peskov said that Russian banks will be able to discuss with Russian President Vladimir Putin at the Congress of entrepreneurs, the situation with business in Ukraine. Peskov noted that "you can understand the concern of the leaders of our banks who are not lucky enough to be present in the economic life of Ukraine".
We will remind, on March 15, the national Bank of Ukraine (NBU) has proposed to prohibit banks with Russian state capital to withdraw money outside the country. Today , President Petro Poroshenko has put these sanctions into effect.
Under the sanctions were Sberbank, Ukreximbank, VTB Bank and BM VS Bank. The sanctions imply a ban on any operations in favor of the parent banks, including interbank loans, deposits, purchase of securities, prohibition of dividend payments and other operations.
The reason for this decision was the agreement to serve the customers with the unrecognized by the international community and Ukraine "passports" so-called "DNR" and "LNR".
Comments
comments