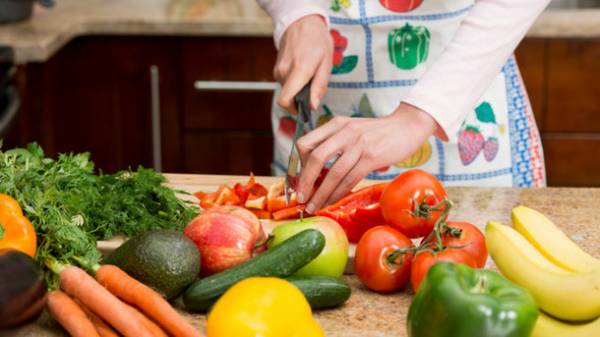 The world increasingly abandons the orderly rhythm of life — when in the morning go to work and come home at night to dine and spend the evening with family or watching TV. Thanks to technology people transfer jobs to a remote format — when you can work from home, your favorite cafe in the city or on the shores of remote mountain lakes as they say, if only the work environment was comfortable, not bothered to stay in touch, and helped keep all the deadlines of delivery of projects.
For these free seekers new types of labour in Ukraine are offered new variations of coworking and antikafe. It is about free spaces where people can engage in any activity: to work on the computer, read books, conduct negotiations, etc. But, if before such premises were universal, in the last year or two, their owners began to open a narrow thematic projects — carpentry, visage, sewing. So "Today" has studied the prospects and risks of running the culinary co-working space in the capital.
Business plan culinary coworking
1. Project description
Opened in Kiev culinary coworking "Cooking". We will learn all the skills of cooking first, main dishes, desserts. You can cook European and Asian cuisine based on customer requests. Also people will be able to rent premises for their own purposes (workshops, celebrations). If the daily will come to us 20 people with a cheque 300 UAH, the project will pay for itself in six months.
2. Start-up capital
First buy equipment: refrigerators, stoves, scales, fume hood, water heater, concompany, microwave, coffee maker, tables, shelves, kettle, deep fryer, crepe maker, frying pans, pots, knives. It will put 270 thousand UAH, because the technique buy used. Another 80 thousand UAH will be spent on the purchase of office equipment — laptops, cellphones, printer, scanner, copier, safe, ticket office machine, and office supplies. Also need alarm and CCTV (plant — 20 thousand UAH),, disposable tableware, products and bythinia (30 thousand UAH).
TOTAL: 400 thousand UAH at the start
3. Marketing, advertising
Project need a website. Develop a good "business card" worth 10 thousand UAH. For domain, hosting and support lay up to 2000 UAH per year. On the website tell you about the business, leave photos, indicate price, address and phone numbers. Also create social media sites for news and promotions. Need business cards, flyers.
TOTAL: 12 thousand UAH at the start and 2 thousand a month
4. Current expenses
Will get working cafe, so the repair and purchase of furniture is not being spent. Rent 100 sq. m Petrovka will cost 30 thousand UAH. For utility services, Internet, security, mobstaz lay 7 thousand UAH. Another 20 thousand UAH depsakote need for food, stationery, bythinia.
Will take on the work of 2 administrators (one day, the rate is 300 UAH per shift) 2-teachers-chefs (a day rate is 600 UAH per day), cleaner (2 ths), an accountant outsourcing (4 thousand UAH). Director — entrepreneur (8 thousand UAH).
TOTAL: 98 thousand UAH per month
5. The payback of the project
According to experts, three-hour master-class of cooking, say, a Burger will cost at least 300 UAH per person (including equipment, products, one-off forms, etc.). The minimum margin is 20-30%. I mean, I can assume that every day we will hold two master class with groups of up to 10 people. It turns out that over a month earn 180 thousand UAH. Minusuem current (98 thousand) and marketing (2 thousand) expenditures (total of 100 thousand UAH) received 80 thousand UAH. Given the starting (400 thousand) and marketing (12 thousand) costs (total 412 thousand UAH) our project can be recouped in about six months.
Looking for unusual formats
According to experts, the launch of coworking can be an interesting and promising business, but to start with such a project should be extremely cautious. "In recent years, in Kiev and other cities of Ukraine actively open free space where under condition of payment of, say, an hour or a day can work it specialists, designers, writers, students, etc. active But the appearance of such coworking has led to market saturation and high competition institutions, with the vast number of proposals, not so many projects that can boast a really good range of services. We are talking about convenient location, large room with a comfortable design, the presence of all the furniture and office equipment, communicative and polite commands, etc. So if the new coworking wants to get a reputation for quality of the project, the institution has to stand out from the crowd and offer non-standard list of services that are sure to be in demand," — explains the head of the franchising Association of Ukraine Andrei Krivonos.
THEME. One of the options for the development of co-working culture can be regarded as a breakdown of their specialization. In the capital for work coworking, where you can, for example, to build, to sew, knit, etc. "These projects can be quite successful, and after them you can run other narrowly focused coworking. Projects can be run in traditional areas, for example, in drawing, pottery, cooking, etc. But can be highly intelligent and involved niches related with robotics, programming, artificial intelligence. Just when the creativity of new co-working infrastructure you need to consider important details: what kind of audience will be involved here, and whether the flow of customers constant and large. For example, the demand for space where you can learn how to cook, how to program or rent equipment for their projects can quickly recoup the investment" — explains the head of the Secretariat of the Council of entrepreneurs under the Cabinet of Ministers Andrei Zablovsky.
Go after the audience
But no matter how promising it may seem, the launch of the future thematic co-working, to implement a new project should gradually, according to entrepreneurs. "I'm thinking about starting a culinary co-working space. But we have already calculated that to start such a project should be at least $30 thousand So I want to clearly think through the whole concept, to create a project like no other on the market. My business model is associated with Rubik's cube: that is, the idea can be universal and specific, and interchangeable parts. For example, at a certain stage wanted to combine pastry courses with the culinary co-working space and a small cafe, so there could be a coffee and dessert order, and rent a room to cook a cake for a family celebration, and to learn the subtleties of making interesting dessert. But then thought it too simple format, and are now considering a new concept where you can use non-standard equipment," — says Oleg from Kiev Hazel.
And capital handmaiden Maria Borisova says: better creative coworking, start gradually, because you need to create around himself an audience that will be interested to go on courses or get used to the circle of masters. "First, you can create a page of interest in social network "Facebook". You can place an ad like "learn to stitch" or "learn to sew trendy clothes for kids". After — to make a link to your video blog with lessons. Continue to organize training club at home, or any of the disciples. The first such courses, preferably free, to people used to a new hobby, interested parties and wanted to develop skills in sewing, embroidery, or other creative business. And when in certain circles will know the name of the master, you can think about the launch of creative space," says Borisov. According to her, if that was the way to monetize your passion, then you can reduce the risks of failure of the project and to create demand for the services.
Xirrigating team: must "burn"
Before starting the project it is necessary to communicate with the target audience that the entrepreneur wants to bring in a new thematic co-working space. "Say, if we are talking about the culinary co-working, is to figure out, I want visitors to bake cakes or making jams and preserves. Indeed, depending on the opinions of people you will understand what equipment you will need, where to look for a place for co-working and how in the end the average check will be ready to leave the customer in a new institution", — says Andrey Krivonos. The expert stresses that special attention should be paid to the selection team, which will work in thematic co-working: "of Course, these processes can and should be used by the entrepreneur if it is this idea and is it a Pro or wants to learn something new. But it is important to find for thematic co-working teachers — people who will be able to maintain and develop the project. This is important because the thematic co-working, where will the training audience, not only in theory but also in practice, is essentially a customer-oriented service. And that means that people will be drawn to explore cooking, sewing or woodwork only to the teacher, who is not only skilled, but also communicative, patient and knows how to win over students," says Krivonos. In turn, handmaiden Maria Borisova suggests to pick a team for a project in a thematic get-together, and to do this before starting the project. "When you communicate with the masters at fairs or spend the master-classes, you can always find like-minded people who could and should be working in the business. A good team can become and family members — unless, of course, all addicted to the hobby that will be the basis for thematic co-working space," she explains. At the same time, Krivonos said: all working relationships with the team, it is desirable to record formally employing people in the state or entering into the contract. "If people are creative, this will help to avoid offense, pulling clients or other problems that may arise during the development of the business project", — says the expert.
Comments
comments