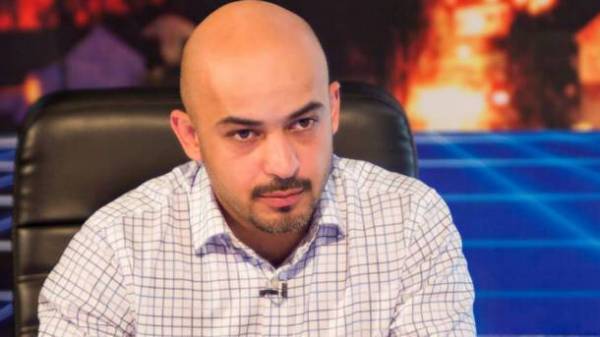 MP Mustafa Nayem commended the work of the anti-corruption Bureau, which conducted the detention of one of members of the current government head of State fiscal service of the Roman Nasirov. About this he wrote in Facebook.
"Such a wave of joy, bordering on ecstasy has not caused any cases against Andriy Klyuyev, neither the arrest of Alexander Efremov, nor even the questioning of Viktor Yanukovych. If the detention of the acting head of the fiscal service is supported by the society more than the pursuit of the thieves and murderers of the past regime, it is clear that society is unhappy with what is happening now and it is important, can the state deal with these offenders by the authorities", – Nayem wrote.
He also noted that today's events prove once again the correctness of the creation of NABOO.
"Yeah, you guys could be wrong. Yes, they have little experience (he did not where at this stage ). The fact of the possibility of information gathering, documentation and implementation of the Affairs of such level gives reason to hope for the independence and autonomy of law enforcement body" – added the MP.
We will remind, on the eve of the NAB confirmed the arrest Nasirova in "Feofaniya" in the "gas business". "Yes, it's true. It (Nasirov – Ed.) detained in the investigation of the "gas case", – have informed in a press-service of NABOO.
Earlier it became known that employees of the National anticorruption Bureau of Ukraine and Specialized anti-corruption Prosecutor's office (SAP) conducted a series of searches in the State fiscal service.
Meanwhile, sources close to the NAB, said that the searches which were held on Thursday in the GFS box and a Specialized anti-corruption Prosecutor's office, associated with the investigation of restructuring rent payments for gas extraction companies linked to people's Deputy Oleksandr Onishchenko.
Comments
comments