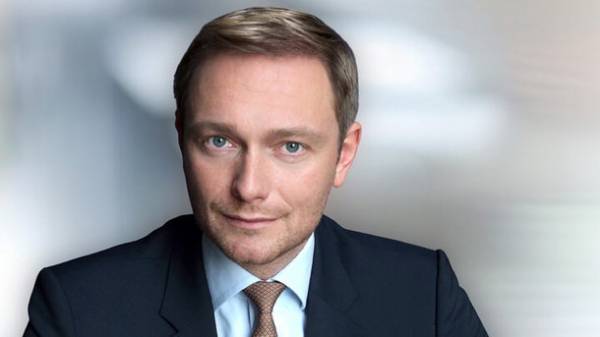 The leader of the Free democratic party of Germany, Christian Lindner advocates the "freeze" of the dispute over the annexation of Crimea, while recognizing the illegal actions of Russia, transfers TV channel "112 Ukraine" with reference to DW.
"The annexation of Crimea is a violation of international law. We do not recognize it. Sanctions remain in force," – said Lindner.
In his opinion, Germany should return to the "policy of détente" towards Russia.
SEE ALSO
German politician tried to explain controversial statements about the Crimea
"We need to check whether you can stop the spiral of escalation and increasing the number of weapons, is Russia prepared to change its current policy," he explained.
Lindner also emphasized that sanctions against Russia should be tightened, if it does not show a willingness to exit from the crisis.
"If Russia will go forward, you can gradually ease the sanctions. Perhaps someday the situation will be discharged so that it will be possible to speak about the Crimea", – he added.
Earlier, the leader of the German liberals called temporarily "forget" about the annexation of Crimea.
Comments
comments