In the next few days Ukrainians should to dress warmly – it will be not hot
To replace the cold atmospheric front, which now reigns in Ukraine, moving anticyclone and it will bring dry weather.
About this on his page in Facebook said the famous Ukrainian weather forecaster Natalia Didenko.
"Tomorrow, may 13, the front will leave from Ukraine, and in its place will go high, which will dry the air and drive precipitation. Everywhere will prevail dry weather," she writes.
Thus, according to Didenko, the temperature in the country will still be low because the rear of a cold front from 12 to 17 degrees Celsius.
And on the night of 13 may in the West, North, and Central in many areas can even be frozen.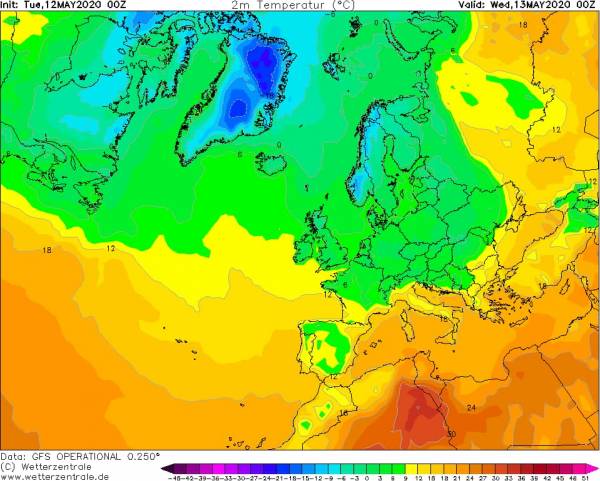 In Kyiv is expected to Sunny and dry weather. Short night in the capital forecast from 2 to 5 degrees above zero and in the vicinity of the capital there is frost. During the day the air warms up to 15 degrees.
May 14 in Kiev again predict rain, but no frost, and the day colder by a few degrees.
We will remind that in the beginning of the year the most famous national forecaster of the country Leonid Gorban predicted Ukrainians are hot and dry may. According to his forecast, in the middle of the month could be more than two weeks without precipitation.
Read more in the article "What is expected weather in January and February when in fact over the winter".
But March was unusually warm – enough that in some days the temperature in Ukraine is even higher than Spanish and Italian, and had identified several climate records.
Comments
comments