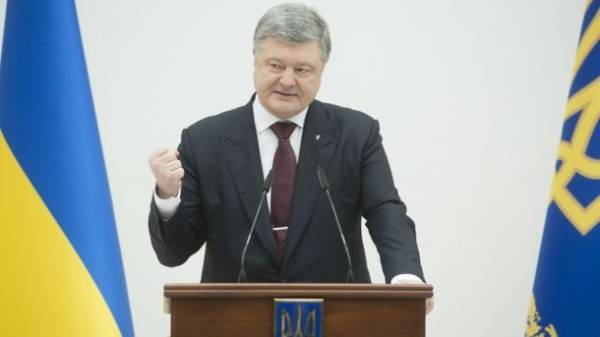 The President of Ukraine Petro Poroshenko on the occasion of flag Day of Ukraine expressed confidence that Ukraine will restore its sovereignty and national symbols will be developed on the whole territory of Donbass and Crimea. This is stated in the message on his page in Facebook.
"Our Ukrainian flag – a symbol of the invincibility of the spirit of the Ukrainian people and the will to win. Believe that our major victory in the name of Ukraine still lies ahead. And the blue-yellow flag will be raised above the Donetsk, Luhansk, Simferopol and Sevastopol! Millions of people – creators of their country and its heroic defenders today raised the state of FLA in the cities and villages, deploy its military units on the front lines," – said Poroshenko.
SEE ALSO
Parade for Independence Day: Poltorak reported on full readiness
The President wished Ukrainians peace of blue sky and generous fruit on the Ukrainian earth – yellow-from the Golden ears of wheat and sunflower color.
As yesterday said of the President during his visit to the Lugansk oblast, Russia captured Ukrainian lands back under the control of Ukraine – the Donbas and the Crimea will be exempt.
Comments
comments