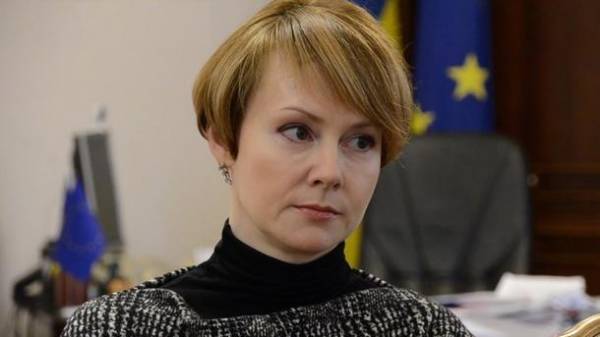 Deputy foreign Minister for European integration issues Elena zerkal believes that any negotiations with the participation of representatives of the United States and Russia on Ukraine's future should occur with the participation of the Ukraine. She told about it on air "5 channel".
"Much will depend on the personality, first, to be determined by the Communicator not only with Russia, but in Europe, the administration has trump, because now there is no such person. Of course, much will depend on what they choose the way of communication. I can't say I've always been a fan (fan – edition) format of communication Nuland-Surkov," – said zerkal.
"It seems to me that any conversation about Ukraine's future should occur with the involvement of Ukraine", – she said.
As reported, BuzzFeed, citing two European officials said that the administration of U.S. President Donald trump may appoint a special envoy who directly liaise with the assistant to the President of the Russian Federation Vladislav Surkov, known as the "grey cardinal" of the Kremlin.
The tasks of the new U.S. envoy, whose name was not yet named, will include negotiations about the future of war-torn Ukraine.
According to diplomats, the opening of this channel of communication was supported by German Chancellor Angela Merkel. She raised the issue during a meeting with President trump last month in Washington.
The Secretary of State Department of the United States Rex Tillerson entrusted control of the process of selection of the messenger. It is known that it will have meaningful employment and his position is expected to have support staff.
One of the American officials admitted that is now being discussed with the idea of this assignment, but the final decision is still pending.
As you know, during the presidency of Barack Obama with Surkov supported the relationship at the time, U.S. assistant Secretary on Affairs of Europe and Eurasia Victoria Nuland.
Comments
comments