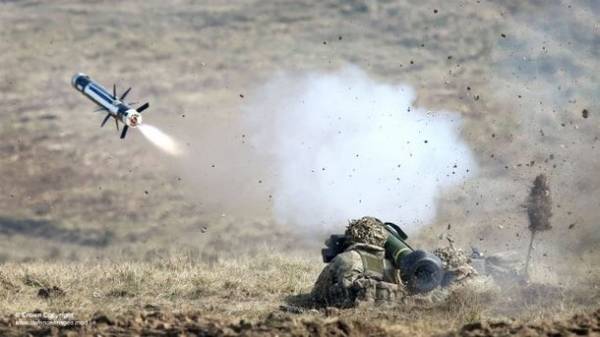 Ukraine hopes not only to us lethal weapons, but also from other NATO countries. This was stated at a briefing the Minister of defence Stepan Poltorak, reports "UKRINFORM".
He recalled that so far only Lithuania has helped Ukraine with lethal weapons.
"From the first day of the aggression of the Russian Federation we appeal to all countries on the provision of us lethal weapons. Us has provided only Lithuania. We are ready to receive the lethal weapons, but for the decision of the partner countries", – said the Poltorak.
SEE ALSO
Lithuania has put Ukraine 146 units of lethal weapons
In addition, as the Minister said, Ukraine can afford to buy new military equipment.
"Indeed, we had such a position (to upgrade the old tanks), when the staffing of tank units was 30-50% since the beginning of hostilities. We had: the cost of one tank could do the repair ten. Today we have a full staffing of tank units have a provision for case reserve and today we are in such a state that can afford to buy new equipment, which would be a new, modernized", – said the Poltorak.
As stated today by the President of Petro Poroshenko, Ukraine began the modernization of the army, leading it to the requirements and realities of the twenty-first century.
Comments
comments