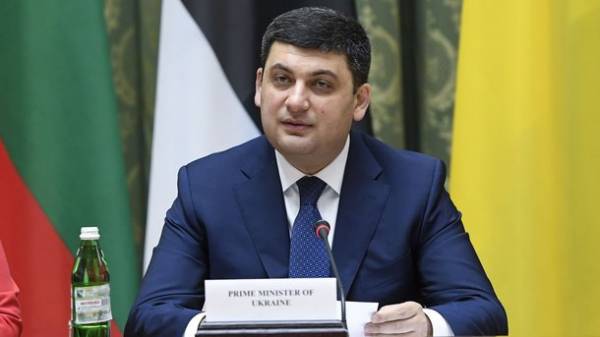 In the territory temporarily occupied by Russia of the Crimea increased armament. As a result of Russia's actions in the Peninsula, the most militarized area. This was stated by Prime Minister of Ukraine Volodymyr Groysman during a meeting with heads of governments of the Baltic countries.
"Ukrainian Crimea was always a great resort and a temporary base, which housed part of the Russian troops. In 2017, the year they were supposed to leave the territory of Ukraine. But today, it is extremely powerful military base, the potential of which is increasing – including in the nuclear direction. This is a threat to the entire civilized world – and we need to think about it seriously," – said Ukrainian Prime Minister.
As you know, in 2014 Russia annexed the Crimea after the entry of his troops into the Peninsula and the organization there of the "referendum" at gunpoint. No civilized country in the world recognizes the annexation of Crimea, and many countries in response to the imposed against Russia sanctions.
Comments
comments