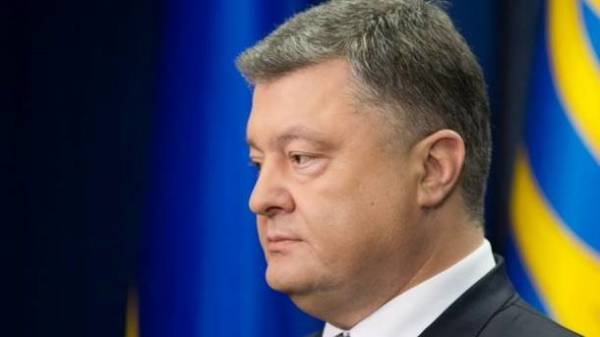 President Petro Poroshenko said that Russia captured Ukrainian lands back under the control of Ukraine. He said this in Izyum, Kharkiv region, during the opening ceremony of the bridge across the Seversky Donets river after the overhaul, reports UNIAN.
"If two years ago there was still debate about the conduct of the military parade on Independence square, now the whole country is proud of our Armed forces, who have higher level of trust. And I am proud that we have managed to do over these three years. We gave birth to a new Ukrainian army, a new Ukrainian army, the new Ukrainian heroes", – said Poroshenko.
SEE ALSO
Poroshenko "potrollit" Russians because of visa
He also expressed confidence that Ukraine will return the captured Russian lands.
"They (the Ukrainian troops. – Ed.) will report after tomorrow before the Ukrainian people, each of us will be overflowing sense of pride and confidence that we will refund the invaders seized the land, we will return to Ukrainian sovereignty over the occupied Donbass, and on the annexed Crimea. I am sure that we will return Dolzhansky (town in Luhansk region. – Ed.) will refund the Donbass and restore the road Kyiv – Kharkiv – Dolzhansky" – said the President during the presence on the highway M-03.
Recall, today, Petro Poroshenko arrived in Kharkiv region to open the renovated bridge across the Siversky Donets river in the raisins.
Comments
comments