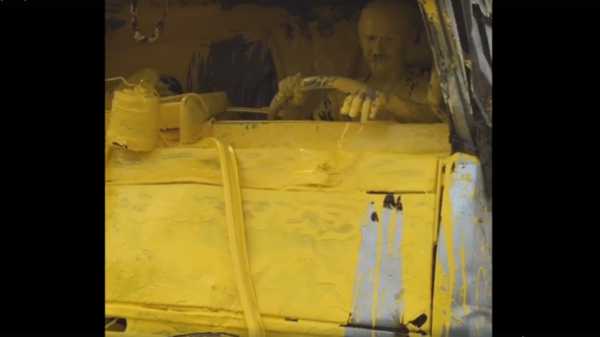 The network is gaining popularity video, which removed the consequences of a car accident. The big truck, loaded to the eyeballs in yellow paint, rolled over on the highway. The driver is alive, but not very.
Video: facebook.com/pg/uniladmag
The video has received more than four thousand "likes" and nearly 300 thousand views in the network. "Bad day", "Oh, how ridiculous", "Trouble", "psychotic with a mustache," commented netizens laughing at the driver with a mustache, completely covered with yellow paint.
Recall that 200 pigs ran through a road tunnel after the accident
Comments
comments