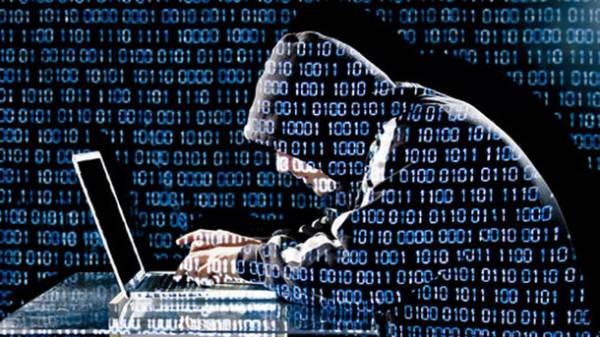 Cybersecurity experts say that in Ukraine a new wave of phishing mailings which can be preparation for a new round of cyberattacks. In particular, about this in Facebook wrote the head of the Supervisory Board of Octava Capital Oleksandr Kardakov.
"The last two hours we received reports about mass mailings containing malicious code, generally in one of the archived formats: ARJ, ZIP, 7-ZIP etc. in the Morning, our security system e-mail intercepted these messages with attachment, 7-ZIP, masquerading as sub-accounts. Content is being analysed but it is already clear that it contains the active part which tries to establish an Internet connection," – said Kardakov.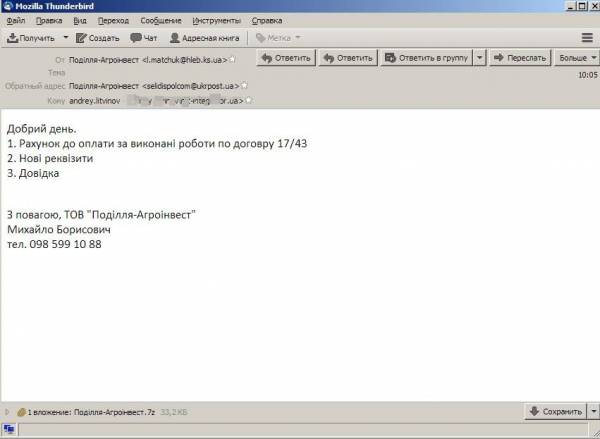 Screenshot: Facebook / alexander.kardakov
R&D Director, "it Integrator" Vladimir Kurg on his page in the social network also wrote about possible attacks.
"From our partners around 10:30 come reports of phishing-sending with the attachment in the 7zip. About this time came to us, the contents of the body – please see invoice in attachment is intercepted at the external gateway," said Kurg.
SEE ALSO
Ukraine faces large-scale cyber attack: SBU gave recommendations on how to protect themselves
In his message Kardakov gave guidance for users who are faced with suspicious emails:
to remove all emails from archive attachments from unknown and untrusted locations without opening them;
users of MS Outlook and MS Exchange are advised not to open files directly in MS Office applications;
to use the preview of the file contents.
Previously head of the Department of postal and telecommunications Sergey Demediuk said that in Ukraine on Independence Day August 24 is expected to cyber attack.
Comments
comments