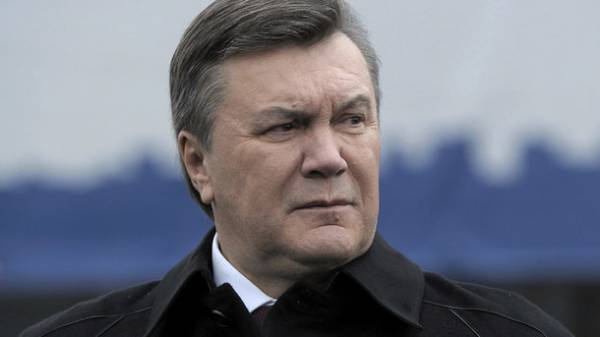 The position of the ex-President of Ukraine Viktor Yanukovych's rejection of his lawyers, aimed only at delaying the judicial process in criminal proceedings accused him of treason, which is held in a special (accelerated) procedure. This was stated by the Prosecutor of the Chief military Prosecutor's office of Ukraine Ruslan Kravchenko.
"The prosecution considers that the position of Yanukovych is directed only to the delay time, the delay of the process. Because this individual evaded criminal investigation, now shies away from the court for the purpose of avoiding criminal responsibility for the crimes he committed against the people of Ukraine and against the state", – said Kravchenko.
The state is confident that after the failure of the former President from his lawyers, the state will provide him a professional lawyer, and the process will be carried out with the new defender.
Answering the question, does the change of defenders in the process that he will start from the beginning, Kravchenko said that it meant that a new attorney will be given time for acquaintance with materials of criminal proceedings. The Prosecutor added that only the court should decide how much time it may take.
Kravchenko said that the prosecution has filed 19 volumes of its evidence.
"The defense opened its two volumes of evidence and how the defense has filed before this time and how much has already generated volumes of evidence is the court – I do not know", – he said.
Earlier that day, the Obolon district court of Kyiv announced the decision on granting free legal assistance in the case of Yanukovych. In the session on charges of treason of former President of Ukraine declared a break till 10:00 on July 12 to execute a court decision on bringing the defender.
See also: the fugitive President Yanukovych is suspected of treason, but fights for reputation
Recall, June 29 Obolon district court of Kyiv has given approval for the conduct of judicial proceedings especially in the case of treason, ex-President Viktor Yanukovych.
5 Jul ex-the guarantor announced that it does not wish to participate in the initiated in Ukraine trial on charges of treason and withdraws from court with his lawyers.
As you know, 14 March the Military Prosecutor's office sent to court indictment against Yanukovych. According to the PGO, he is suspected of committing crimes under part 1 of article 111 ("high treason"), part 5 article 27, part 3 of article 110 ("Complicity in deliberate acts committed with the aim of changing the boundaries of the territory and the state border of Ukraine") and part 5 article 27, part 2 of article 437 ("complicity in the waging of aggressive war") the criminal code of Ukraine.
In addition, the Russian occupation of Crimea, which contributed to Yanukovych, Ukraine caused damage amounting to almost two trillion hryvnia.
Comments
comments