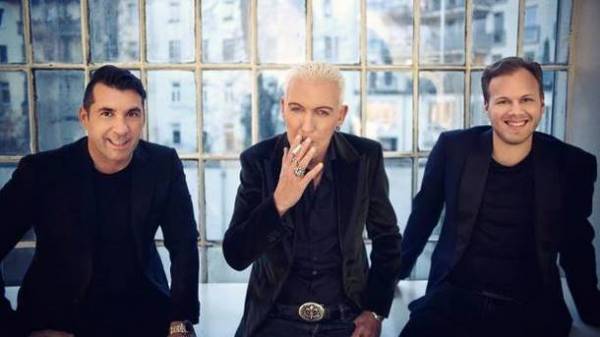 The Prosecutor's office of Autonomous Republic of Crimea intends to go to Germany with a request for confirmation of the visit by the German group Scooter the occupied Crimea. This was announced at a press conference by the Prosecutor of the ARC Gunduz Mammadov, reports UNIAN.
According to him, the Prosecutor's office carries out investigative actions in the criminal case and it needs official confirmation of the German side at the concert in the Crimea.
"We carry out all necessary investigations. Through the mechanism of legal assistance we will send a request to our German colleagues in order to interrogate people, and to confirm whether they (Scooter – ed) crossing the border, because now this is known only from the media," Mammadov said.
SEE ALSO
Visit Scooter in the occupied Crimea: what will happen to the musicians
He also noted that the Prosecutor's office is obliged to verify all the facts, despite the presence of videos with music in the annexed Crimea.
We will remind, on August 4, the participants of the Scooter arrived in occupied Simferopol to attend the festival ZBFest, which was held in the valley of Balaklava.
Earlier, the Deputy Prosecutor General of Ukraine Yevhen Yenin in comments to the German newspaper Bild claimed that, according to Ukrainian legislation, the musicians could face one to eight years for illegal speech on the Peninsula.
Comments
comments