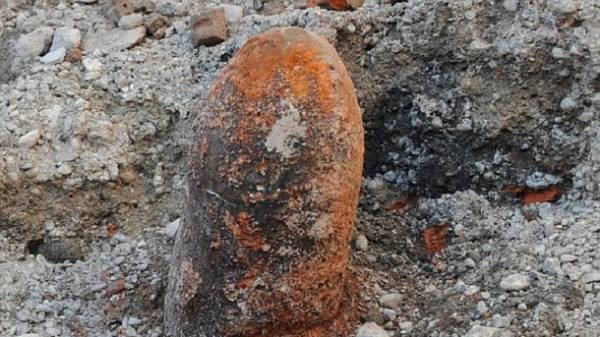 In the German town of Kelsterbach in the field, which borders with the territory of International airport of Frankfurt am main, found an unexploded 250-pound bomb from the Second world war, according to Bild, the TV channel "112 Ukraine".
According to the report, defusing the bomb will start after 23:00 local time.
Because of this, will not be impaired by the operation of the airport as the air hub after 23:00 will not send or receive planes. However around the place of discovery of the shell was set a safety zone with a radius of 700 meters. With this site, starting from 21:30, evacuated about 400 people and blocked traffic.
We will note, earlier in the second largest city of Greece Thessaloniki evacuated more than 70 thousand inhabitants, in order to allow the experts to defuse a bomb during the Second world war. The bomb weighed 250 kg, and she was discovered at a depth of about 5 m below ground during excavation works at a gas station last week.
Airport Frankfurt am main is the largest airport in Germany. The number of passengers is the fourth largest in Europe, after London Heathrow, Paris Charles de Gaulle and Istanbul Ataturk airport. Transportation takes the first place in Europe.
Comments
comments