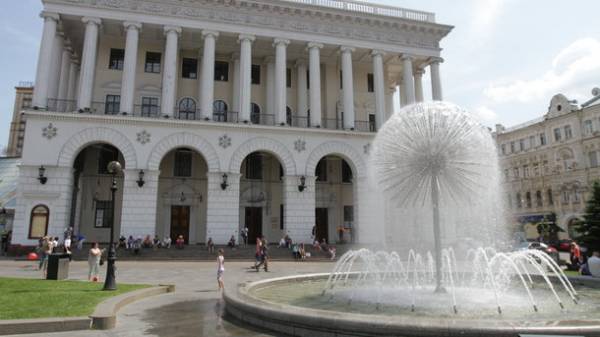 In the next few days in Ukraine will remain cool weather. However, on Friday, August 25, the country again will become warmer.
About this forecaster Natalia Didenko told the television broadcast.
Atmospheric front, which brought to Ukraine a cold snap, has shifted to the Western regions, says the forecaster.
"There is a partially cleared, beautiful the morning was partly somewhere else, the clouds sucked. Raining in Northern, Central regions to the South. In the South cold. In Odessa, for example, now 17 degrees. The rain from the clouds," – said the forecaster.
Natalia Didenko noted that today remain at high temperature in the East of Ukraine.
"In the Kharkiv, Donetsk and Lugansk regions the temperature will be even higher than in the rest of Ukraine. But the front gradually comes back. And there will be rain," she said.
According to the weatherman, tomorrow, 23 Aug, fresh weather will continue in most regions of Ukraine. The temperature Wednesday will be in the range +18 ..+ 24 degrees. Fresh will be in Kharkiv, Donetsk, Luhansk. Natalia Didenko adds that tomorrow occasional rain.
"Perhaps the atmosphere is just limited to dense cloud cover, not rain," she said.
Already on 25 August in Ukraine is expected to again increase in temperature. Weekend in Kyiv region will be warm, but up to 30 degrees the air is warmed. At the same time, according to today's forecast, August 28, perhaps the next increase in temperature.
"In short, the cold, the warming will continue", – said Didenko.
We will remind, today in Ukraine declared a storm warning. In many areas, intermittent rains and thunderstorms, sometimes gusts and squalls.
Comments
comments