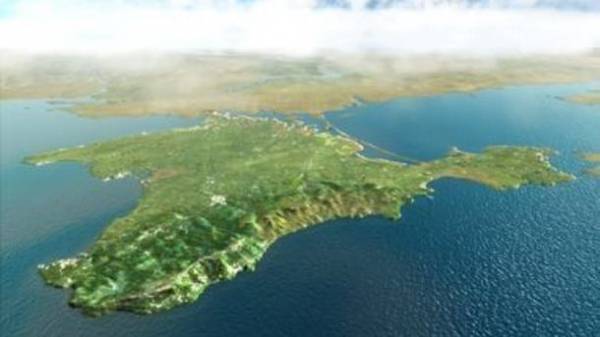 The cause of the Ukrainian Internet users on Google maps Crimea as Russian territory lies in the settings of the search engine. Told about it in interview to "Commander in chief" Director "Google Ukraine" Dmitry Sholomko.
"People often ask me: why do I have a map of Crimea – Russian? Why do I only Russian sites out in search? It's simple. Go to settings and put location as "Ukraine," and the language "Ukrainian". If you put Ukraine and Ukrainian language, have the Crimea on the maps will be Ukrainian," – said Sholomko.
SEE ALSO
The guy proposed to the girl via Google Maps
However, if you put in the settings for the Russia and Russian language, Google Maps will not necessarily show the Crimea as Russian.
"We have to be in Russia, have a Russian interface, go to Google.ru but there Crimea will be Russian. But it is a question not to me but to the Russian. They have the law the way it should be. There is no alternative. What I'm saying? Don't Google supposed to tell the Ukrainians that it is necessary to use the Ukrainian language. Still a large number of people habitually use the Russian language, Russian expose interfaces, and then make some claims against Google. But our mechanism is very simple. Want to Ukrainian content to be a part of the Ukrainian Internet? Put in the settings: Ukraine, and the Ukrainian language", – explained Sholomko.
We will remind, in the summer of 2016 Google by decree of the Verkhovna Rada of Ukraine "dekommunizirovali" settlements of the Crimea on its maps, but later canceled the "de-communization" of the Crimea and returned to the old name.
Comments
comments