Millions of people around the world dream of becoming famous and respectable earning. And you can start, for example, create a YouTube channel. For some, this hobby becomes a part time job at $10 and the other "gold mine" and earning hundreds and even tens of thousands of dollars a month from home. So it's worth a try — especially since the starting capital is not necessary.
"Today," visited at the international festival of bloggers, YouTube "ВИДЕОPEOPLE", where the experts told about novelties and trends in the world and Ukrainian videoblogging and shared the secrets of how to make your channel popular and start to earn on it. After all, the prospects of this large question: now this resource has more than 1 billion visitors per month from 70 countries.
IDEA REGISTRATION AND SUPPORT NEWCOMERS
Before you open your channel, you need to choose a direction and stick to one subject so it's easier to hold your audience. Experts note that even now throughout the world are becoming more popular channels on "What to do with your hands", "Cooking" and "Tested on itself", where bloggers test equipment or test the effect of any product, from cosmetics and ending with the selection of quality wardrobe. Still gaining momentum in the area of mobile live broadcasts and "stream" video stream of all actions on a specific computer: this is especially interesting for those who like to play games.
Having defined the idea, you can proceed to registration. "Check the channel is free. That was the inspiration, the camcorder and, of course, interesting content. It is also important that the video was good quality and not annoying viewers", lists the affiliate program Manager YouTube Svetlana Barabanschikova, which specializiruetsya work with children's content.
By the way, for beginners who need tips and support on the platform there is a page for authors (the full name of "Academy for YouTube"), which contains all information for the run. There are even offering free lectures online.
SOURCE OF INCOME: ADVERTISING AND CONTENT
The main source for bloggers is advertising. "Now there's a new format — 6 seconds, which does not irritate the viewer and is very popular with advertisers," — says the Manager of the YouTube partner program Grigoriy Yegorov. As experts say, often the large companies with channels cooperate, when the number of subscribers reaches 50 thousand Although the cases are different, and it all depends on content and popularity. In fact, the first money channel can start earning when it already has 10 thousand views.
To determine exactly how much you can get from advertising difficult — it all depends on the preferences of the advertiser, and even from what country the audience of the channel. For example, the channel on the journey, which is about 15 thousand hits, can bring profit of $15-200 per month, and under 100 thousand hits can reach several thousand dollars.
It is no secret that viewers are sometimes unfriendly: they can tarnish or seriously undermine the reputation of the channel. And then with bloggers all strictly: "If a blogger on the channel knowingly gives false information or advertises something that can be dangerous — it can complain. The software has such a function. Then the lawyers decide to block the account of a blogger or not," — said Sergey Bratusev, head of branding solutions Google.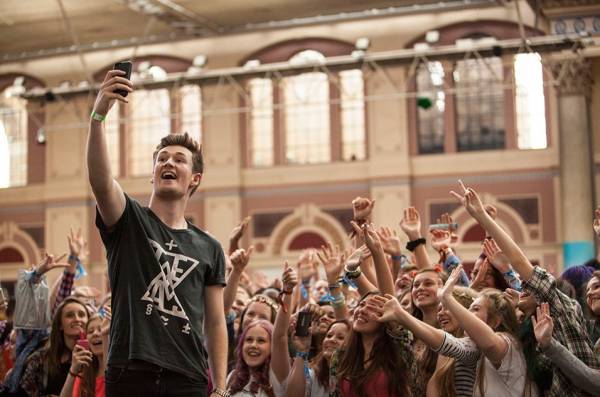 Ten thousand views. You can start earning
RULES FOR BLOGGER
To capitalize on the channel, it is necessary to make a popular. And for that we need interesting and original content that I want to discuss, whether it be on travel, training or culinary.
Advice from the managers of YouTube:
To shoot video on a current topic that will be interesting for the spectators.
To define your audience and develop a specific direction (for example, on the channel of children's toys video on ski tourism will introduce the audience astray).
To get started is to create a video that is not obsolete — for example, advice for young parents or collectors. This will make the channel always in demand.
To communicate with the audience in the comments. This will help to know how else they can engage and keep on the channel. And yet, after consulting with the audience, you can shoot video with their tips — this will cause them to have a sense of belonging that contribute to the promotion of the channel. By the way, recently in the comments there is a new function: "evaluation review" and the ability to create a "black list" (for example, the list of obscene language), at whose appearance all review will be automatically blocked.
It is important constancy. Need to release videos at least once a week, preferably at the same time that the viewer know when a new. For example, for children's content it is better to put the video in the morning, and for students in the afternoon.
Not superfluous co-operation with other authors, who already have their followers.
Invite your guests (so they would be in the frame).
To attract an international audience add subtitles with a translation for a particular language, or create an audio track with transfer.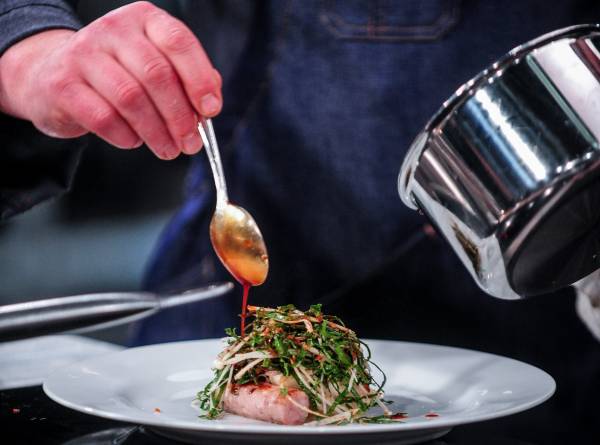 Popular food channels.
Comments
comments