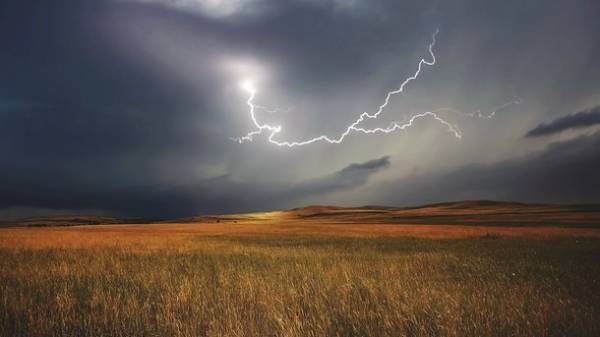 The next day, August 21, in most parts of Ukraine the weather will determine the hot and dry air, only in the West – wet cool weather, reports Reuters.
In most of the Western regions are expected heavy rains, thunderstorms, sometimes gusts of 17-22 m/s, air temperature at night 9-14°, daytime 15-20°.
The rest of the territory will remain mostly dry and hot weather, the night temperature 17-24°, day 29 to 34°, in Zhytomyr, Vinnytsia, Khmelnytsky regions and in Transcarpathia 21-26°. Wind Southeast of 7-12 m/s.
In Kiev without any precipitations, temperature at night around 20° day 31-33°.
According to the Central geophysical Observatory in Kiev on 21 August, the highest day temperature was recorded at the level of 36.2 degrees in 1946, and the lowest in the night at around 7.3 degrees above zero in 1908.
SEE ALSO
In Ukraine will change dramatically weather: weather forecasts for a week
Tuesday, August 22, in Ukraine is expected intermittent rain, thunderstorms in places squalls of 15-20 m/s, only at night in the Western and Eastern regions of rain.
Wind mainly North-West, August 22 in the Eastern part of the South-East of 7-12 m/S. the night Temperature in the Western regions of 10-15°, the rest of the 15-20°; day 19-25° in the East, Kherson, Zaporizhzhya, Dnipropetrovsk regions 26-31°.
In Kiev – rain, thunderstorms, night temperature 18-20°, day 20-22°.
20 Aug as of 9:00 water temperature in the Black and Azov seas was 22-26°, in the Dnieper river near Kiev 24 degrees.
Comments
comments