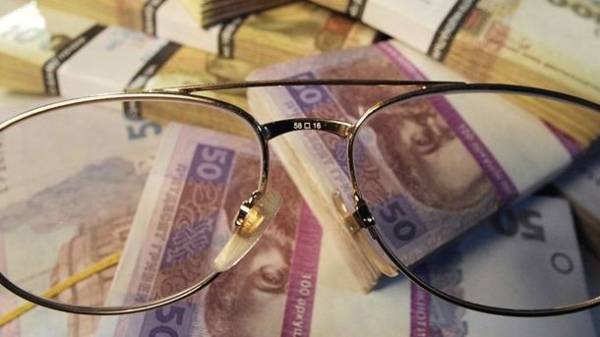 In Ukraine already this year, the Verkhovna Rada will vote for the draft of the pension reform. The draft document a few weeks has presented Prime Minister Vladimir Groisman. For the Ukrainians, who officially worked less than 35 years, in 2028 the retirement age will increase to 63-65 years old. The size of the required experience will increase from 25 to 35 years every year for 12 months. In addition, the government proposes to re-evaluate the experience that, as experts claim, will lead to a sharp decline in the level of pensions.
As stated by the expert in the sphere of pension provision Galina Tretyakov during the parliamentary hearings of the pension reform, by reducing the factor of seniority pensions can gradually be reduced almost three times – from 60% to 22% of salary.
"The world Bank has proposed to raise the retirement age, but leaving the replacement rate during retirement, amounting to 60% of salary. We do otherwise. We are gradually reducing the replacement rate. We will have it at 60%, then 50%, then 35% and then at 22%. We must understand that the next generation will receive a pension at a level five times lower than the salary," – said Galina Tretyakov in Parliament.
The Ukrainian pension depends on three indicators: the average wage in the country, their salary and seniority. According to the law "About state pensions", the pension is calculated according to the formula: N = CS x a x KZ KS
P – pension amount in UAH;
AP – the average monthly wage in Ukraine for the last three calendar years
KZ – coefficient of wages (the ratio of its average country wage)
COP – coefficient of experience (for each year given 1%)
The average salary for the last three years reached 3764 hryvnia, according to the Pension Fund. The approximate ratio (KZ) his salary can be seen by comparing its size with the average around the country. And in order to determine the factor of seniority (CS) you need to multiply your experience by 1%. At the moment the Pension Fund in the calculation of pensions multiplies the experience by 1.35%, but within the framework of the reform, the ratio will reduce.For example, we calculate the potential size of the pensions of Kiev with an average salary and 25 years of experience. According to the State statistics service, the average salary in the capital – 11 010 hryvnia, and the average salary in the country – 6 752 hryvnia. If you retire before the reform (October 2017), the amount of the pension will be approximately 1987 hryvnia, and if after October – 1505 UAH.
Comments
comments