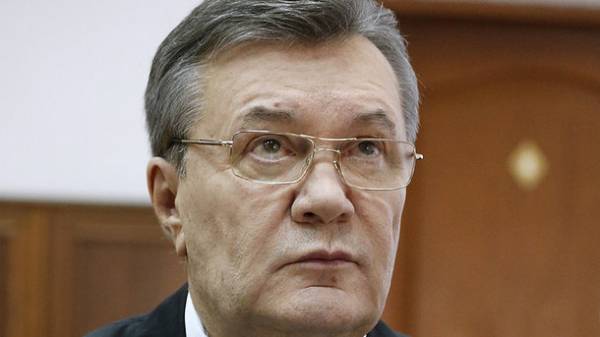 Fugitive ex-President Viktor Yanukovych is suspected of treason, complicity in intentional actions aimed at changing the constitutional order and change of state borders of Ukraine with representatives of the Russian authorities, as well as aiding in intentional action in the implementation of an aggressive war against Ukraine. This was reported by the military Prosecutor Ruslan Kravchenko.
"During the implementation of the special pre-trial investigation we collected undeniable and objective evidence, which, according to the prosecution, sufficient to prove the guilt of Yanukovych. This testimony of over 50 witnesses, evidence, documents, conclusions of experts, video and photo evidence," he said.
Yanukovych, in particular, accused that on March 1, 2014 he is for the legalization of the actions of the representatives of the Russian authorities and an aggressive war, drafted and signed a letter address to President of Russia Vladimir Putin to enter armies on the territory of Ukraine. In turn, Putin appealed to the Federation Council, which gave permission.
According to the military Prosecutor, the second letter Yanukovych had sent to the Federation Council.
While Kravchenko recalled that the United Nations recognized Russia as the occupant, and the letter is the only document that "legalized" all the actions of Moscow.
As reported today by the military Prosecutor's office submitted an indictment to court on charges of treason Yanukovych.
Comments
comments