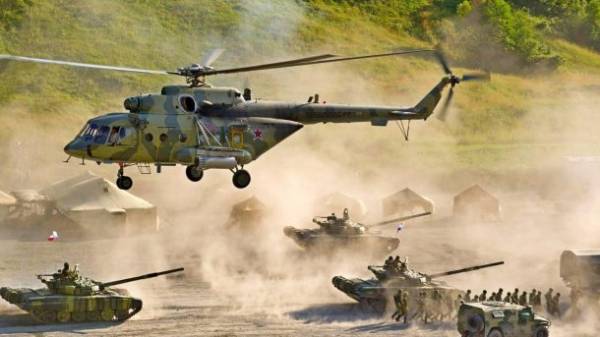 Theoretically, the Russian troops, who will take part in exercises on the territory of Belarus will carry for Ukraine a threat, but in fact the Kremlin has very different goals. This statement was made Deputy Minister of the temporarily occupied territories and internally displaced persons Yury Grymchak, reports "Politek".
"First, something from the outside world. In the Baltic sea came a squadron of NATO, which will be available there during the exercise. In the Baltic States deployed additional units of the army of the United States of America, including air support. In Poland, as we know, there is an additional NATO forces, primarily the United States. During exercises in Belarus in Ukraine will host joint exercises with NATO, which will be attended by several thousand soldiers of the United States of America or other NATO countries", – said the official.
According to him, from 3 to 15 thousand Russian soldiers who will participate in these exercises can theoretically pose a threat, but, as he notes, first of all, it is an attempt of the Kremlin to play on the nerves.
"Knowing that next year they leave, the Russians have some way to destabilize the situation in Ukraine. To prove that Ukraine as a state has no right to exist. So they may try to create aggravation, the aggravation, and not a large-scale invasion of Eastern Ukraine, on the boundary line. Option – possible. As far as I know, and intelligence, and the General staff and the military command was aware of this and prepared", – the politician adds.
The Deputy Minister also commented on the likely destabilizing the situation in the country.
"Theoretically, such a threat is. But to say that she is so big, I wouldn't say that. In addition, the current opposition, which can pretty help – it is the opposition of losers. Therefore, the Kremlin's goal is to create tension, not only on our border, but even in the "European theatre". Although Europe is experiencing. As I understand it, for these teachings now, even when they have not begun, for Belarus, see everyone who needs to look at, and preparing for all who must be prepared," concludes Grymchak.
Earlier it was reported that Russian soldiers began to arrive in Belarus on military exercises.
Comments
comments