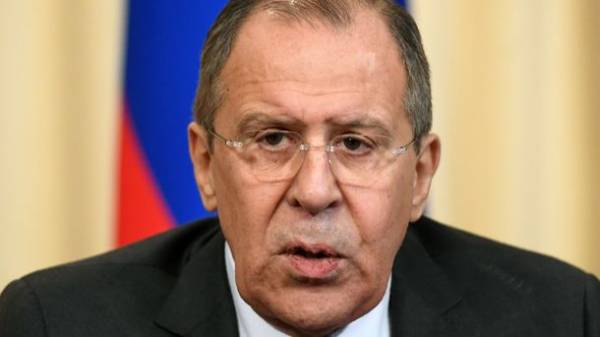 The Minister of foreign Affairs of Russia Sergey Lavrov at press conference following meeting with foreign Minister of Germany Sigmar Gabriel said that Russia was not asking Western countries to lift sanctions against it, reports.
"Our Western colleagues say that they would not withdraw their approval – we are not asking that – until Russia will comply with Minsk agreements", − Lavrov said, noting that on 8 March, the representative of the US state Department said that the Minsk agreements must comply with all directions.
"Run, it should, first of all, parties that oppose each other is the Donbass and the Ukrainian government," − said the Minister.
Lavrov also said that all accusations against Russia in hacking and interfering in the Affairs of other countries is completely unfounded.
He noted that Moscow regularly faces accusations that "the state is in charge of hacker attacks, we're sending in some spies, as, for example, the German media wrote, we're sending in Chechen saboteurs that are trying to discredit the leadership of Germany, are trying to influence the election and so forth."
"I want to say only one thing – all these accusations are absolutely groundless. And our relationship would only benefit if such attempts to find the perpetrators of all the troubles in Russia, we would have refused… Until any facts which confirm these allegations, we do not see," − concluded Lavrov.
Recall that according to the Minsk agreements, Russia must withdraw from the Donbass troops and equipment to return to Ukraine control of the border.
Comments
comments