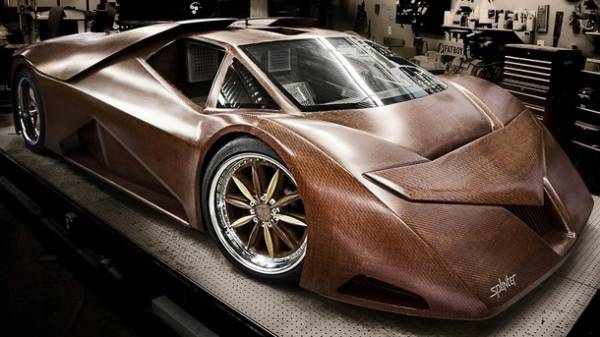 In Japan working on new material based on wood, from which it would be possible to make cars. According to Reuters, he will become much more easy and durable alternative to steel, – the "Motor".
Researchers from Kyoto University, and also experts of the companies Denso Corp (the largest supplier of automotive components for Toyota) and DaikyoNishikawa Corp are working on nanofibers of cellulose with the introduction of plastic. To produce such material, it is necessary to break the fibers of wood pulp into particles of a size of a few hundredths of a micrometer (is 0.001 of a millimeter).
According to scientists, the new material is five times lighter than steel and five times stronger. It is noted that the extremely low weight makes it particularly advantageous in the use for electric vehicles, where the increased mass is one of the main problems. As a consequence, in lighter electric cars you can set fewer costly batteries.
To date, the production of a kilogram of this material costs about nine dollars. According to the developers, by 2030 the price will be reduced by half. This is now pounds of steel or aluminum alloys costs about two dollars. However, according to various forecasts, by 2025 production cost of carbon fiber elements drops to ten dollars.
In our days the wood for car construction uses only one manufacturer (among companies engaged in serial production) — British brand Morgan. Wood is the frame of the machine.
We will remind, the Chinese are present in Europe, the new powerful SUV.
Comments
comments