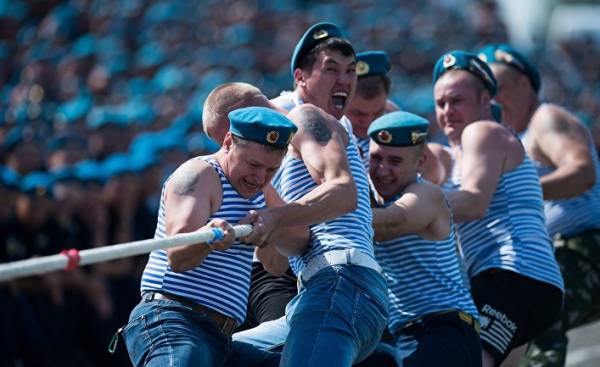 The statement of Russian President Vladimir Putin to reduce military spending in Russia in 2018 was due to the need to Fund social programs.
About this honored economist of Ukraine, ex-Minister of economy of Ukraine Viktor Suslov said in comments "Glavred".
"Reducing the cost of defense of Russia — it is a positive fact. Perhaps it indicates a change in political course. Perhaps now foreign military policy of Russia will become less active. It is possible to assume and to hope for it" — said the expert.
"But in General, despite the fact that Russia will continue rearmament, as stated by Putin, decided to reduce overall defense spending. It would be useful to know which articles and what. Perhaps it is assumed the decline in military drills may be scaled back the number of military operations abroad, in Syria, where war nears an end, it will be found some other sources for reducing costs. But in any case this decision can only be assessed positively", — said the economist.
"The decision of the Russian leadership to reduce the cost of defense, of course, led drop in oil prices. As a result, the Russian budget revenues, which are largely based on oil has declined. And the next 2018 year is the year of presidential elections in Russia. So now before Putin raises the question — to invest more in the military or social programs. Of course, in an election year is more need to Fund social programs and issues. I think that these are the reasons for the decision. It is now the policy of Russia will be more social, and tools in greater volume will be allocated to social problems. The main reason that the Russian budget now for objective reasons "does not pull" it is the decline in oil prices," — said the former Minister.
He noted that while it is impossible to draw conclusions about what Russia will reduce the support of terrorists in Eastern Ukraine. "Because, in my opinion, Russia's support of militants is not on the military budget. After all, if you look at the budget of Russia, you never find articles about the support of fighters on Donbass", — summed up Viktor Suslov.
Informed "Glavred" reported that the announced reduction of military expenditures in Russia, the former Deputy chief of the General staff of the APU, the General-Lieutenant Igor Romanenko: "be under No illusion, the war with Ukraine, Putin will find money".
Comments
comments