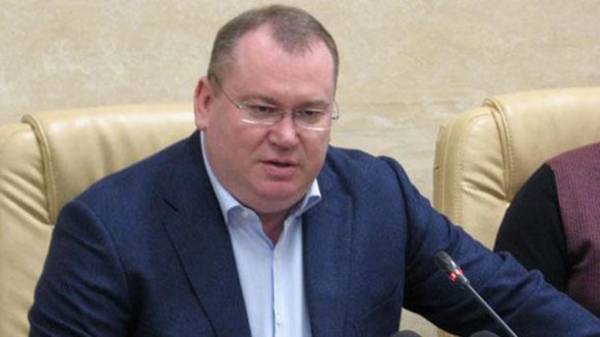 Support the school in the village of Salt in the Dnipropetrovsk region fully rekonstruiruet for the first time in 40 years secretsto the regional budget. This was stated by Chairman of the Dnipropetrovsk regional state administration Valentyn Reznichenko, the press service of the regional administration.
Before September 1 will be updated in the school building from outside and, during the school year, it is repaired areas inside and erect a modern stadium with an artificial football field and area for workout. During the repair in the first place was replaced the roof, put energy-efficient Windows, now rekonstruiruet facade. Inside will replace the system of heating and water supply, will repair classes, acquire modern equipment and furniture.
"Reconstruction of all the sample schools of the region – the challenge for our team by the President of Ukraine Petro Poroshenko. Children of Dnipropetrovsk, regardless of locality, should study in comfortable conditions. Solonyansky school has not been renovated since the day started – now it rekonstruiruet due to the region", – said Valentin Reznichenko.
At the school for this academic year also earn a resource room for children with special educational needs and music library.
Overall, the regional government of Dnipropetrovsk in the next two years, plans to upgrade all the supporting schools of the region. Work is continuing on the reconstruction of Peter's, zarychanski,mezhevskoy and Yur reference schools.
As reported, the Chairman of Dnipropetrovsk regional state administration Valentyn Reznichenko said that the regional administration will Finance the construction and overhaul of 135 children's educational institutions and hospitals by the end of 2018. Already in 2017 it is planned the rehabilitation of 25 schools, 12 kindergartens and 11 hospitals. According to Reznichenko, the implementation of such large-scale projects became possible thanks to the implementation course of the President of Petro Poroshenko on decentralization, which gave local authorities the necessary resources to revive the regions.
Comments
comments