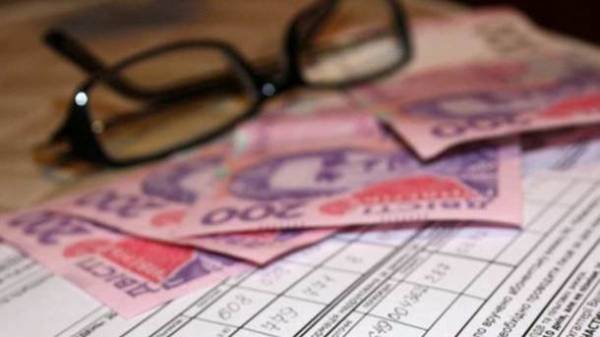 Unemployed citizens of working age can receive a subsidy of not more than two living wages, that is not more than 3400 UAH. This was reported by the press service of the government.
"Informal income receives a huge amount of Ukrainian households. Without paying anything to the State budget of the country unscrupulous citizens want to get help from the state for housing and communal services – subsidy in the maximum amount", – emphasized in the Cabinet.
In this case, the government noted that it is unfair to formally employed people. "The amount of subsidy, say, a modest teacher who is heavy, hard work earns money and pays taxes honestly, maybe less than those who do not declare a penny, but it consumes gas, electricity, etc.", – noted in the Cabinet.
Enrollment of two subsistence minimums – from 1 may 2017 – 3 248. – the state aligns social justice between those who really need support in paying for housing and communal services and those who do not seem to work, but any income he lives. "So if people of working age not working, not serving in the army, not learning him in obtaining grants from may 1, 2017 shall be counted not more than two living wages – 3 248 hryvnia," – said in the Cabinet.
SEE ALSO
How to get money for the cost of "communal"
At the same time, in relation to disabled persons application for a grant buden to consider a special Commission.
The Cabinet expects that these changes will help fight the underground economy.
How much you should pay for communal subsidy
How many people in your family:
What is the total income of your family (UAH):
How do you heat the house:
There is Central heating
Heated with gas
What area of your home (m2):
How many can pay for communal*:–
* If the specified amount is sufficient for the payment of utilities with no subsidy, "discount" is not entitled to
What is covered by the subsidy:–

The calculator shows a sample calculation. The final decision on the appointment of subsidies are received by the local authority of social protection, which also can calculate the exact amount of the grant.
Recall that in Ukraine for a few months will start the heating season 2017/2018. Millions of families will recalculate subsidies under the new rules. Social standards of consumption, which covers a "discount" will reduce, and punish cheating in the Declaration will be tougher. These families not only take away the subsidy, but was forced to return to the budget illegally used money. "Today" figured out who was in Ukraine to receive a "discount" on communal and how not to lose support from the state.
Comments
comments