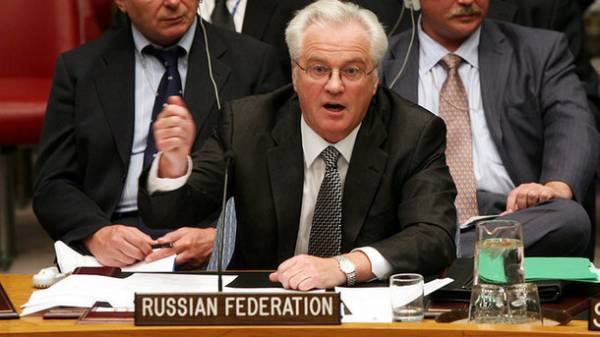 Russian opposition Konstantin Borovoy considers that the permanent representative to the UN Vitaly Churkin could die from health problems due to regular use of alcohol and nervous. He told about it to the edition "GORDON".
Borovoy said the main cause of death that Churkin drank a lot because it was very difficult to resist the world of diplomacy, which turned against Russia.
"Death Churkin is not associated with the conversation with Putin, he drank a lot, and he was nervous. And it could encourage the development of any disease. You know, how rats kill each other? They choose one of the rats, which all the discontented, and begin to growl at her. As a rule, she dies of a heart attack. So Churkin growled everything. He, like all Russia, was an outcast. Russia today is in complete political isolation. And professional diplomat, who every day is forced to lie and Dodge, very hard," said the opposition leader.
Yesterday, February 20, in new York, died the permanent representative of the Russian Federation to the UN Vitaly Churkin, the day before your 65th birthday.
It is reported that Vitaly Churkin, died Monday morning local time in the building of the Russian diplomatic mission in Manhattan due to heart problems. Diplomat became ill about 9:30 a.m. in the building of the diplomatic mission of the Russian Federation, he was unconscious when paramedics arrived.
Comments
comments