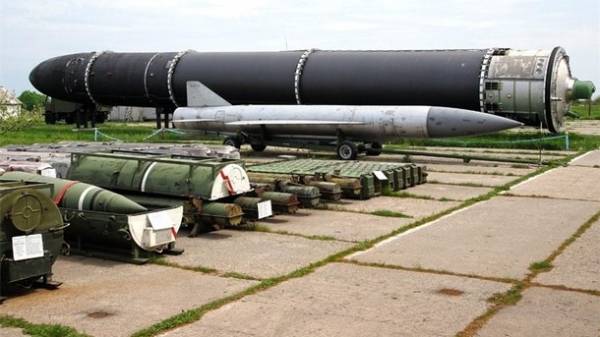 Head of Department of the Main Department of information policy of the presidential Administration Vladimir Gorkovenko provocation considers the data presented in the publication of the American edition of The New York Times about the alleged involvement of the Ukrainian enterprise "Yuzhmash" to a successful missile launch by the DPRK.
Gorkovenko compared media reports that the Intercontinental missiles North Korea supposedly have Ukrainian components with the scandal about the alleged supply of automated stations, electronic reconnaissance "Kolchuga" to Iraq in 2002.
"Now seriously. How quietly can smuggle into the DPRK a huge engine for Intercontinental ballistic missiles and still bought on the black market? Imagine! Bazaar! Something like "flea market". Is the Minister of defense of Korea and the seller says, "turn me, please take some of these engines." The engines are "Siemens" here many traces left behind. Even a camel or a cow, purchased on the black market, and those leave a mark. And here missiles to Intercontinental ballistic missiles," – he said on his page on Facebook.
In addition, the representative of presidential Administration of Ukraine stated that the engines for ballistic missiles is not the product of double appointment. "That is, if the engine is made for combat Intercontinental missiles, it may not, for example, to launch a satellite. Even the wheels are all round, not all machines are designed," he explains.
"The story engine "Yuzhmash" recalls the provocation of the type of sales President Leonid Kuchma radar systems" Kolchuga ". Also spoke and wrote a lot, but the facts are still there", – concluded Gorkovenko.
SEE ALSO
The scandal with missiles of the DPRK: "Pivdenmash" replied the American media
Earlier, the American newspaper the New York Times has published an article in which it was argued that the success of North Korea to test an Intercontinental ballistic missile that could conceivably reach the United States, were made possible by the acquisition of powerful rocket engines on the black market, most likely from the Ukrainian plant.
In turn, Secretary of the national security Council and defense of Ukraine Oleksandr Turchynov said that the Ukrainian military-industrial complex did not supply the rocket engines and missile technology to the North Korean regime.
The state enterprise "southern machine-building plant them. Makarov" said that I never had and has no connection with North Korea's missile programs space or defensive nature.
In 2002, the United States accused Ukraine of selling to Iraq several radar complexes "Kolchuga". To prove the fact of sale of "Kolchuga" to the United States and failed even after the military operation in Iraq.
Comments
comments