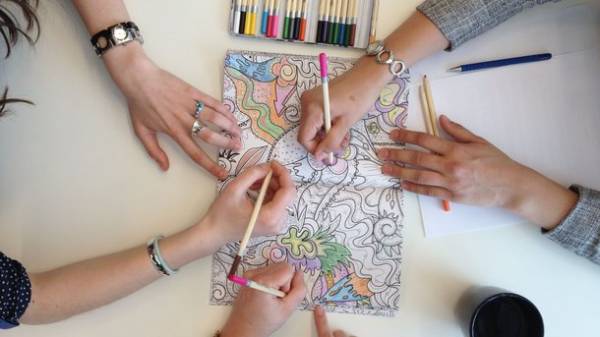 Coloring for adults is very popular hobby. They provide an opportunity to be creative and create a masterpiece, even if the drawing was of two. On the other hand, according to psychologists, it is a meditative way to relax: the person focuses on drawing that gives you the opportunity to let go of thoughts.
THE FIRST. Four years ago in Ukraine there was the first adult coloring book, which became a hit. Soon pulled up, other publishers, and now the assortment of "books for relaxation" is quite broad. It all began with the news in social networks: "the Editor of this site said that the world had a new colouring book from Johanna Basford — artist who came up with this format. The reaction of the readers was incredible: a lot of people wanted a miracle. We immediately bought the rights to the publication of this coloring book, and later published three more of her books, Notepad, calendar and set of postcards," says the Manager of the publishing house "old lion" Oksana Zyobro.
A RETURN TO CHILDHOOD. Experts believe that the painting resource technique that promotes calmness and a kind of therapy. A practicing psychologist Olga Perekopivka says: "It's a universal technique that allows you to live your fears, resentments, and experiences. When we begin to draw, then plunge into childhood, in his resource state, and no matter what it was. If good — it is possible to go back to learn a little bit from that state of happiness and security. If this time was difficult, then you can "provide" what you lacked then. Although I see many coloring books for adults, from the point of view of psychology, is very robust and reliable: they have a lot of small details: such, on the contrary, not very conducive to calm."
MANDALA: TO EXPRESS ALL THE EMOTIONS
It is believed that these patterns started downloads coloring pages for adults. It is a sacred symbol of the Universe and the Cosmos in the form of patterns in the circle. It is believed that by drawing or painting a mandala, a person opens your subconscious puts in your drawing exactly what he needs from the world. They are also called "fixed prayer." The patterns inside should be arranged symmetrically to each other, also have to do without images home, animals, garden (i.e. not land, not to look for something specific). During painting/drawing of the mandala needs to Express those emotions, which is already negative (so they can be released) or positive (to fix)
.
Start drawing mandalas can be printed of the blanks, and try to go to independent work, giving them the name: "My sadness", "My love", "Cure for fear", etc.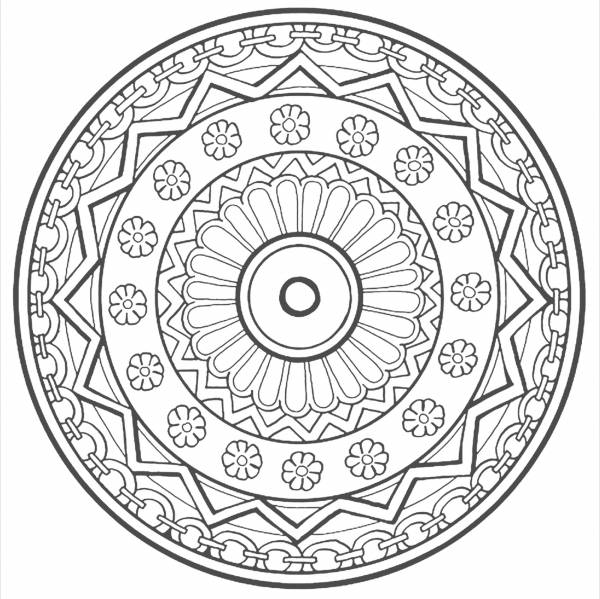 TALKING ABOUT DIFFERENT SUBJECTS
CHILDREN'S STORIES. Simple and primitive drawings chosen by people who want to feel carefree, to have some fun and take a break from adult problems.
THE TREES AND NATURE. Nature is a universal symbol of peace. Drawing such motives, the man does not only rest and relax, but reinvents his life.
URBAN MOTIFS. Houses and other idyllic motifs indicate that the paint is very tired and wants to escape from everyday life, relax and take a breath.
ABSTRACT PATTERNS. People who choose geometric image, want to rely on them to be tougher and stronger. So they compensate for their softness in life.
CHARACTERS. The desire to draw popular characters from books and movies shows that people want to be like this hero and adopt his qualities.
SEE ALSO
Six exercises with a pen and paper, which will help to maintain mental balance
THE RULES OF DRAWING
The main rule in this creation is "no rules". But still art therapist Katherine Tsvirko advises: "do Not have to zakrashivaet and finish. If you are staying somewhere and you do not want to paint — then wait. You might want to come back to this painting over time, or it will never happen. It is likely that this pattern through time, you will find other colors and reading".
It is important to turn off critical thinking and "beautiful-ugly". For example, to paint with bright colors, but actually ask for black and dark blue shades, because the mood is bad. If you want to get in line and hooligans — forward! This is your time when no one will interfere and pull. Unplug the phone and tell your loved ones that the next 15-20 minutes you're busy. This time is enough to relax. Carry a mini-coloring book that you can use at work or even on the road.
THAN TO PAINT. Big picture is good to paint with your fingers — this is the therapeutic process. It's never gonna work well, but when fingers are in contact with paint and paper — it's fascinating. Watercolor — the most emotional with them should be careful. But gouache is more closed and a more dense texture, so they work well for beginners. For those who need clarity and precision, should choose the handles or liners. The pencils are very soft and if something did not work, the picture can be repainted. They give the right to change your mind.
Comments
comments