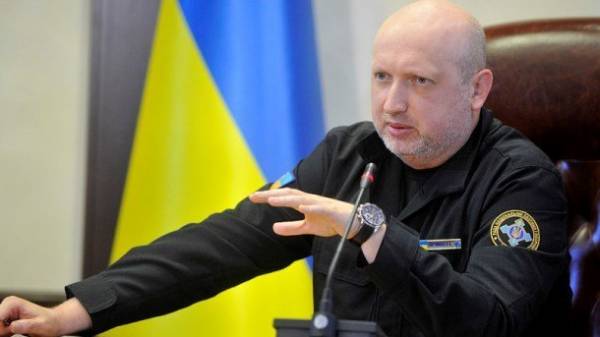 Salary of Secretary of national security and defense Council (NSDC) Alexander Turchinov for July amounted to 52.3 thousand hryvnia, and Vice – 62,4 thousand to 155,4 thousand. This was reported in the NSDC, transfer "Ukrainian news".
In particular, the base salary of Turchinov as the allowance for the intensity of labor, was 17,1 thousand UAH (full salary of the Secretary in developing all working days is 18 thousand), allowance for years of service – 8 550 hryvnia, and allowances for work under conditions of regime restrictions and as an expert on issues of secrets – 3 420 UAH.
2 685 hryvnias were made by a travel Turchinov in July.
The salary of the first Deputy Secretary of the NSDC Mikhail Koval in July was 57 100 hryvnia, of which 24 thousand UAH prize and 20 685 USD – travel. Thus, in addition to the salary he was paid in July 68 771 UAH of financial assistance for rehabilitation and 29 554 hryvnia vacation. Thus, in July, Smith received 155 425 hryvnia.
The salary of one more first Deputy Secretary of national security Council Oleg Gladkovsky for July was 56 772 hryvnia, of which 24 thousand UAH prize and 23 918 UAH – expenses. 5 624 of the hryvnia, in addition to the salary, amounted to Gladkovsky vacation in July. Thus, he received in July 62 396 USD.
At the same time the salary of the Deputy Secretary of the NSDC Alexander Litvinenko in July was 71 357 hryvnia, of which 22.5 thousand UAH prize and 15 714 USD – travel.
We will remind, earlier Turchynov requested the Cabinet of Ministers to envisage in the draft state budget for 2018 increase the salaries of soldiers. The NSDC Secretary believes that the salaries of the military should not be lower than salaries of public servants.
Comments
comments