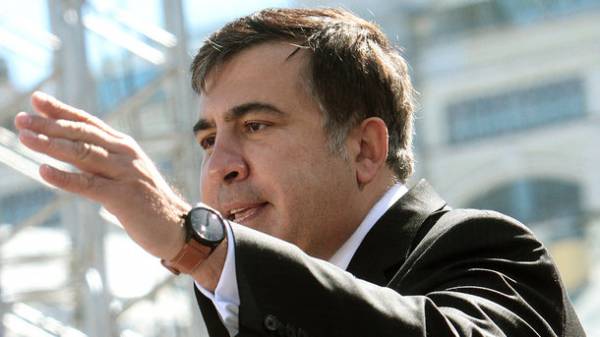 Former President of Georgia, former head of the Odessa regional administration of Mikheil Saakashvili can flow to Ukraine only with a visa. This was stated by the Deputy Prosecutor General of Ukraine Yevhen Yenin.
"Pass Saakashvili (now a stateless person, if not confirmed information about the presence of his passport in third countries) to Ukraine is possible only after the visa," wrote ENIN on his page in Facebook.
ENIN also added that the denial of the right to enter Saakashvili for personal presence at the time of the hearing could not be considered as grounds for appeal the right to a fair trial as the right to enter a foreign country is not a guaranteed right and the plaintiff can protect their interests through counsel.
SEE ALSO
Looking for Georgia ex-President Saakashvili faces at home and in Ukraine
As you know, Saakashvili received the Ukrainian passport in may 2015, which was deprived of Georgian citizenship. And at the end of July 2017, the President of Ukraine Petro Poroshenko has deprived Saakashvili Ukrainian citizenship because of the provision of incorrect data as it is received.
The ex-President of Georgia visited Poland and Lithuania. As reported in the state border service, while attempting to cross the Ukrainian border, Saakashvili seized the passport of the citizen of Ukraine, and he will be missed on the territory of the country.
In Georgia, Saakashvili is accused in several criminal cases. At home he faces up to 11 years of imprisonment.
Comments
comments