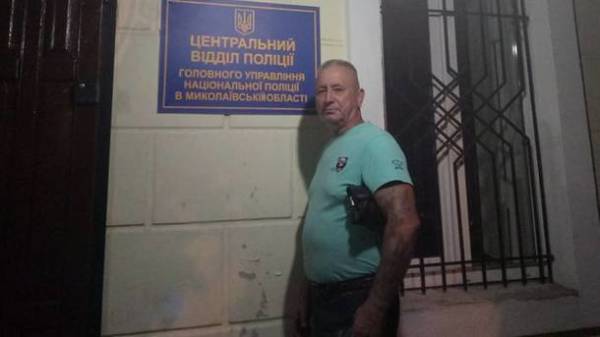 Became known details of the shooting in Nikolaev. As reported in the social network Facebook the head of the Nikolaev regional organization "Freedom" Demid Gubsky, on the night of 10 to 11 August, unknown persons attacked the house of a party member Gennady veduchina. At this point the house was occupied by a minor child, but the man was able to repel the criminals with weapons.
According to the leader of Nikolaev "svobodovets", now the attackers are in hospital with gunshot wounds.
"Inadequate thugs against sober Svoboda Gennady veduchina. The attack on housing, where the minor child. Guys with gunshot wounds from a ricochet in BSMP. The patrol assessed the situation correctly – otherwise, when a man protects his family", – Gubsky wrote.
Earlier it was reported that in Nikolaev the shooting occurred.
"Shot wounds caused two men of 28 and 36 years, the representative of one of the parties, who lives next door to them. Previously it is established that among the citizens there was a conflict on the street bug, during which the 59-year-old local resident fired a gun into the pavement and got shot in the opponents legs. For rendering of medical aid victims were taken to hospital", – is spoken in the message of the police region.
On this fact investigation is made. The criminal proceedings are begun on signs of part 1 of article 125 of the criminal code of Ukraine "Deliberate slight injury". The arrow faces the penalty or corrective works for the term up to one year.
Comments
comments