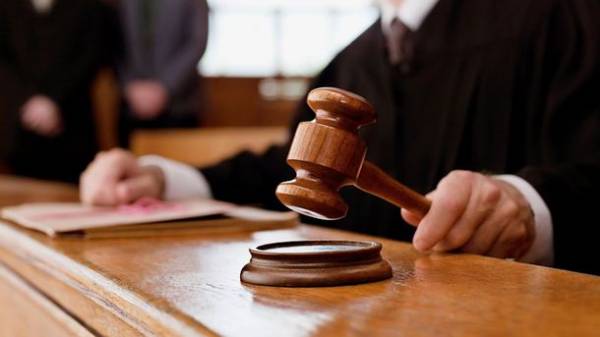 The court Solomenskiy district of Kiev at the request of the National anti-corruption Bureau has arrested the property of the former investigator of the Prosecutor General, Dmitry Sousa. The corresponding decision of August 7, published in the Unified state register of court decisions.
"The investigating judge, taking into account the standard of proof the detective needed seizure, … considers the application of detective justified and in this regard finds its satisfaction," reads the decision.
SEE ALSO
For a former employee of the GPU wearing an electronic bracelet
Thus, the court seized two apartments (one in Khmelnytskyi and the other in Sophia Borshchagovka near Kiev), two plots of land, a garage and a car Skoda Octavia Combi RS 2015 model year.
We will remind, Dmitry Sousa suspected of committing criminal offences under part 3 and part 4 of article 191 ("Assignment, waste of property or taking to them by abuse of official position") and article 366-1 ("Declaration of false information") of the Criminal code of Ukraine.
He faces imprisonment for a term exceeding 10 years.
Comments
comments