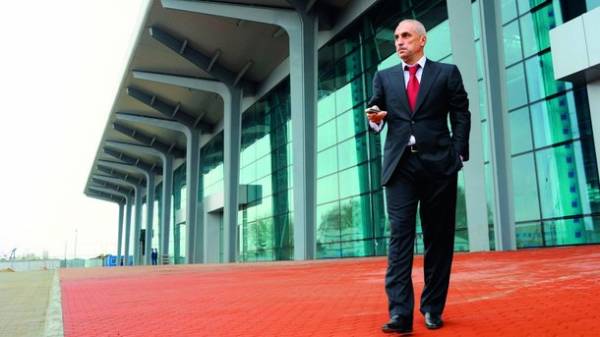 Major Turkish air carrier Turkish Airlines will begin flights from International airport "Kharkiv", which is controlled by businessman Alexander Yaroslavsky.
As the correspondent of today, March 30, arrived in Kharkov the first flight of Turkish Airlines between Istanbul – Kharkov, after which the ceremony of the presentation of the directions.
CEO of International airport "Kharkiv" Vladimir Vasilchenko has hailed the leadership of Turkish Airlines, and stressed that Kharkiv airport has shown in 2016, the growth of passenger traffic by 60%.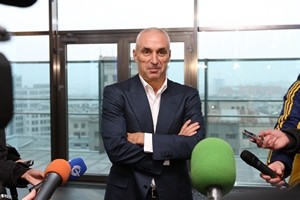 "We hope that with the arrival of such a famous, one of the best airlines in the world our growth will continue to increase. I wish success to the new flight," – said Vasilchenko.
In turn, the representative of Turkish Airlines Ahmet Olmustur noted that Kharkiv is the "sixth point in Ukraine", where the company performs flights. Before may 30 will be operated 4 weekly flights, from 30 may to 7 flights per week. According to him, the ticket for the flight to Kharkov is about 3 months, but have already booked 8 thousand tickets – a figure higher than the average.
First Deputy head of the Kharkiv state administration mark Becker added that for the region the opening of the flight – the "big event" which will contribute to the revival of the relations between Kharkiv region and Turkey. "I am confident that these flights will not only increase passenger traffic between Kharkov and Turkey, as well as other countries, but also will contribute to the strengthening of friendly relations between Ukraine and Turkey," said Becker.
Help. International airport "Kharkiv" was reconstructed within the framework of preparation and holding of final part of championship of Europe on football of 2012. The size of the new runway 2500 x 45 m. the Reconstruction of International airport "Kharkiv" was made in the format of public-private partnerships. The total investment of businessman Aleksander Yaroslavskiy in the project amounted to 107.2 million dollars. (the airport complex and the surrounding area). The amount of funding allocated from the State budget for the reconstruction of the airport complex, is 191.3 million. dollars.
Comments
comments