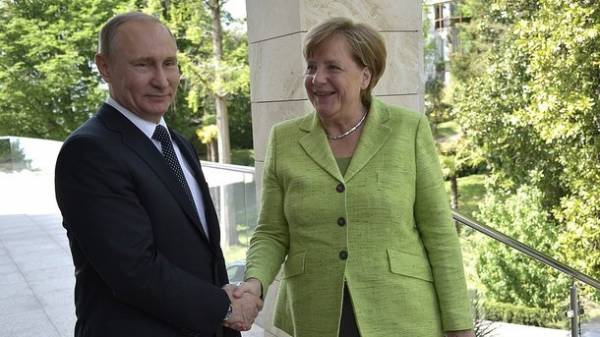 German Chancellor Angela Merkel during a one-day visit to Sochi called the President of Russia Vladimir Putin to intervene in the situation with the rights of the LGBT community in Chechnya – reports ZN.
As reported, on 2 may, a meeting of Merkel with Putin in his residence in Sochi.
During the meeting, Merkel expressed concern over the situation of sexual minorities in Chechnya, about the harassment which was written by Russian "Novaya Gazeta".
"Also, I was talking about that was released a very negative report about what is happening with homosexuals in Chechnya and asked the President that he had to respect the rights of minorities," said Merkel after talks with Putin.
According to her, the same applies to the organization of "Jehovah's Witnesses", which last month Russia's Supreme court declared extremist.
Previously in "Novaya Gazeta" published an article about the harassment in Chechnya of male sexual orientation. According to the publication, in recent weeks police detained about 100 people, at least three men killed. The Chechen leadership denies these accusations.
Comments
comments