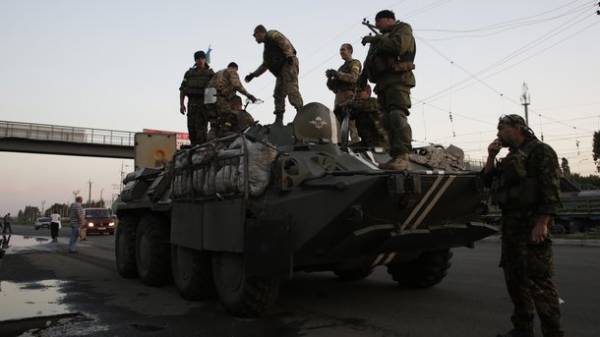 The path to rapid military operations for the liberation of Donbass, similar to the one carried out of Croatia in 1995, is not a good option for Ukraine.
This ex-Ambassador to Croatia Oleksandr Levchenko said in an interview with "Today".
"To return the temporarily occupied territories for 84 hours (as it happened in Croatia, captured separatist "Serbian Krajina" – ed.) must hold in Croatia General mobilization, to create a huge advantage in the quantity and quality of military equipment (for the attacking side need to have superiority in manpower and arms three times), to obtain an acceptable attitude of the international community – because when you release the densely populated areas of Donbass will be huge civilian casualties. Therefore, it is very difficult to implement and bloody loss scenario", – said the diplomat.
In addition, according to him, next along the borders hosted a large military group of Russians, which is only waiting for an opportune moment to invade.
"So, whether such development of events in Ukraine?" concluded Levchenko.
Read an interview with former Ambassador to Croatia: "the conflict in the Donbas was conceived by the Kremlin as a diversion".
Comments
comments