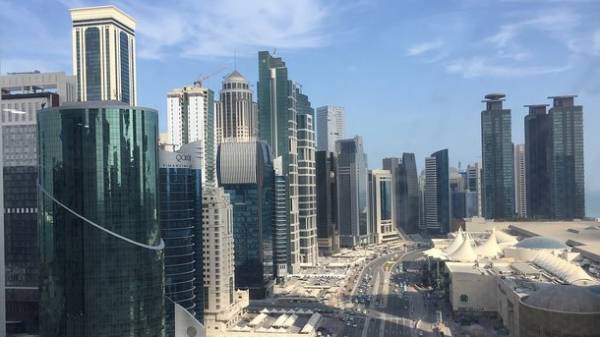 On the background of the crisis in the Persian Gulf countries, Qatar has simplified visa regime with 80 countries, including with Ukraine.
This was announced during a press conference, the head of Qatar Airways and representatives of the government of Qatar, according to AFP.
"The visa exemption (for all 80 nationalities) will make Qatar the most open country for foreign guests", – said the representative of travel Agency Hassan al-Ibrahim.
Citizens of 80 countries will be sufficient to present a valid passport upon arrival to obtain permission to enter the country. At the same time citizens of 33 countries are eligible to reside on the territory of Qatar without a visa for 90 days within 180 days, the citizens of 47 countries in the last 30 days.
SEE ALSO
Isolation of Qatar: all the details of the global response, impact assessment
90-day visa-free stay for citizens of Germany, France, Turkey and most EU countries. For 30 days stay in Qatar will be able to citizens of Ukraine, Russia, Moldova, Australia, Japan and other countries.
In addition, Qatar Airways, starting from August 28, 2017, will operate daily flights in Kiev airport "Borispol" from Doha.
As you know, Saudi Arabia, Egypt, United Arab Emirates and Bahrain in June broke off diplomatic and economic relations with Qatar and accused the government of supporting terrorism.
They closed sea, air and land border with the Emirate and has put forward a list of demands to Qatar, consisting of 13 items.
Qatar categorically refused to comply with any requirements that violate its sovereignty and international law.
We will remind, since June 11, the Ukrainians, who are holders of biometric passports will be able to freely cross the border and visit almost any country in the European Union, plus Iceland, Liechtenstein, Norway and Switzerland which are not EU members but have signed the Schengen agreement.
Comments
comments