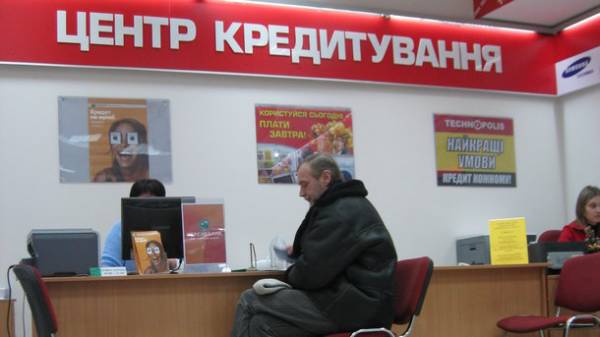 The national Bank of Ukraine (NBU) for the first time established requirements for the activities of credit intermediaries banks in consumer lending.
The list of such requirements includes:
mandatory registration in Ukraine;
having a complete civil capacity;
the presence of a sufficient level of knowledge in the field of consumer credit;
the presence of impeccable business reputation;
compliance with the requirements during the whole period of its activity.This correspondence will keep the Bank with which credit intermediary has signed the contract.
If the credit intermediary with all requirements he has the right to start their activities after the conclusion with the Bank Agency agreement and disclosure Bank of this information on its website.
"The requirements of the NBU will help to ensure that credit intermediaries will provide consumers with banking services for more information about banks, banking products, obtaining loans, and also be held accountable to consumers. This will contribute to the development and increase transparency in the consumer credit market in Ukraine", – said the Deputy head of the NBU Ekaterina Rozhkova.
Liability for violation of the credit intermediary legislation lies with the Bank
In case of discrepancy of a credit intermediary established NBU requirements, the Bank is obliged to terminate with it the mediation agreement; to apply to the NBU for the exclusion of the mediator from the list, and also to stop granting consumer loans with the involvement of such a credit intermediary.
National Bank also notes that the responsibility for violation of the credit intermediary legislation lies with the Bank with which the credit intermediary has concluded the mediation contract. This requirement is due to the fact that the law "On consumer credit" does not give the national Bank the authority to apply enforcement measures to credit intermediaries for violation of legislation in the sphere of consumer crediting.
At the same time, the NBU will maintain a list of credit intermediaries of the banks, which provides for: automatic inclusion or exclusion of information on the credit intermediary; to gather and consider information about the credit mediator and on the mediation agreement.
The national Bank recalled that on 10 June came into force the law "On consumer lending" No. 1734-VIII, which introduced the legal basis for the activities of credit intermediaries in the field of consumer lending. The law also gives the Central Bank the authority to establish requirements for credit intermediaries banks and their activities.
Comments
comments