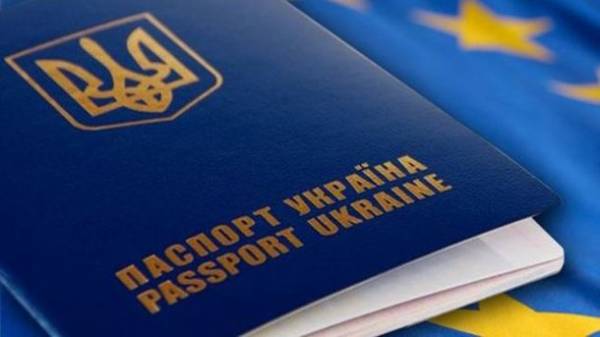 A sharp jump in demand for biometric passports after the visa-free regime between Ukraine and the European Union have overloaded the existing facilities of SE "Printing plant "Ukraine" and the company could no longer cope with the volume of orders. However, the Cabinet meeting on Wednesday, August 9, found the solution to the problem, said the first Vice Prime Minister, Minister of economic development and trade Stepan Kubiv.
According to Deputy Prime Minister, earlier in the absence of a large demand for the documents 75% of the profits of the enterprise deducted in the budget – this led to the fact that the plant had no funds for upgrades.
SEE ALSO
Biometric passports in Ukraine will not have time to print
"The problem is that when there were not so many people wishing to obtain a passport, we are 75% of the net profit of the enterprise directed to the state budget. It actually washed out the working capital and the company could not carry out the modernization that is necessary for the speed and quality of work", – said Kubiv.
The resolution of the Cabinet of Ministers has reduced to polygraph allocations of the net profit from 75% to 45%.
According to Kubiv, the decision in the first place, reduce the time for obtaining passports by carrying out modernization and expansion of our production capacity.
In addition, the modernization of the printing plant will allow to plan the production of documents in the future.
We will remind, since June 11, the Ukrainians, who are holders of biometric passports will be able to freely cross the border and visit almost any country in the European Union, plus Iceland, Liechtenstein, Norway and Switzerland which are not EU members but have signed the Schengen agreement.
On the eve of the state border service reported that more than 162 thousand Ukrainians used the right of visa-free entry to countries of the European Union as of August 4, and only 55 citizens refused.
Comments
comments